DSM vs. QTS! This tutorial will focus on how you can compare Synology's DSM and QNAP's QTS.
When comparing NAS devices, you are often left comparing hardware specs which only tell half the story. Picking a NAS device by strictly drive bays, memory and processor is like picking a Windows PC over a Mac PC because the specs are better. While the hardware is certainly important, the operating system that the NAS is running is arguably more important. Today we are going to show you how to try out Synology's DSM and QNAP's QTS operating systems. Synology and QNAP make two of the most popular NAS devices that you can buy, and now you can try their operating systems! 
1. Navigate to the Synology DSM demo site and select "Try it now for free!": https://demo.synology.com/en-us/dsm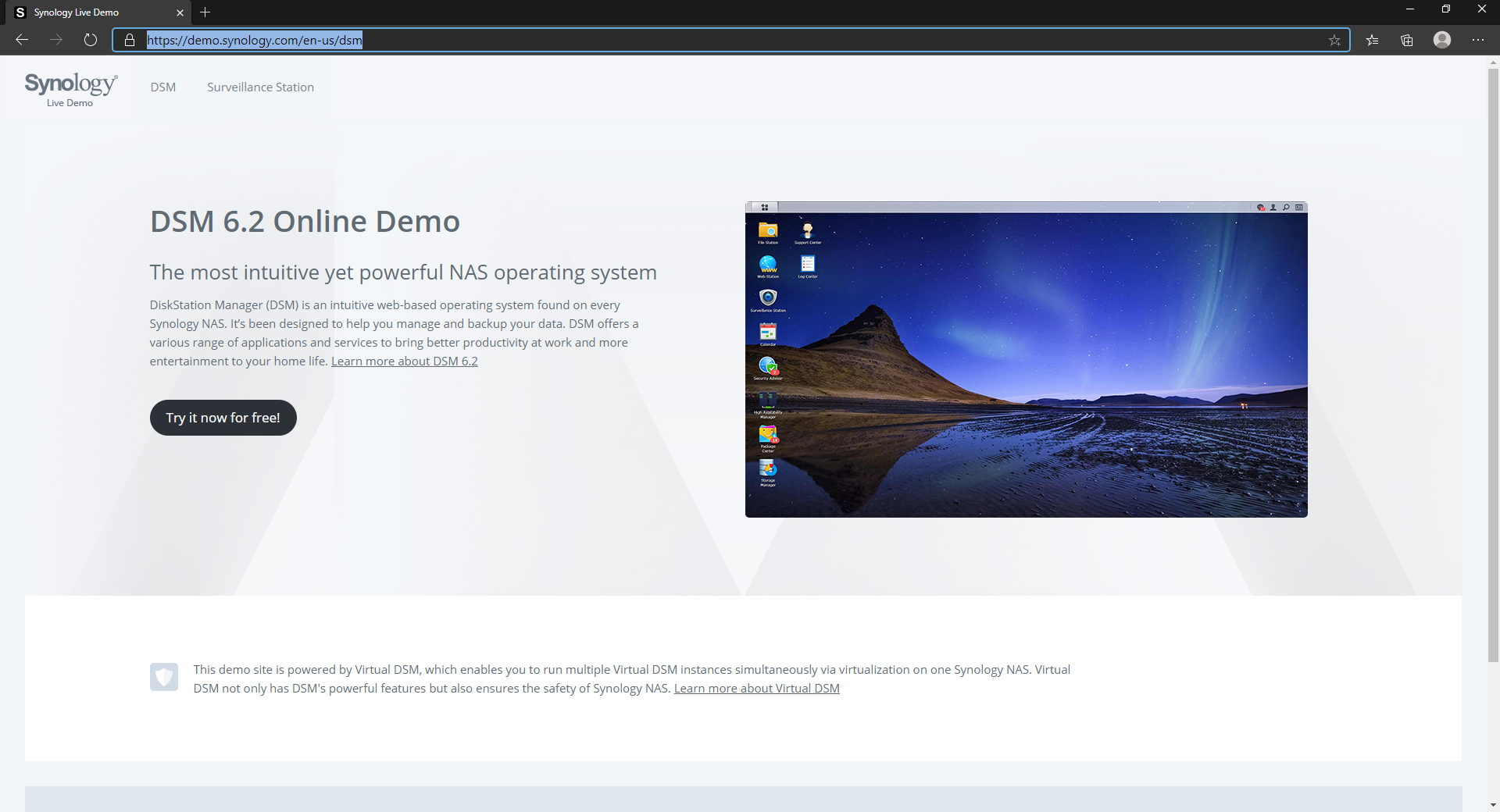 2. After a few seconds, an instance of DSM will launch and you will have 30 minutes to use the operating system.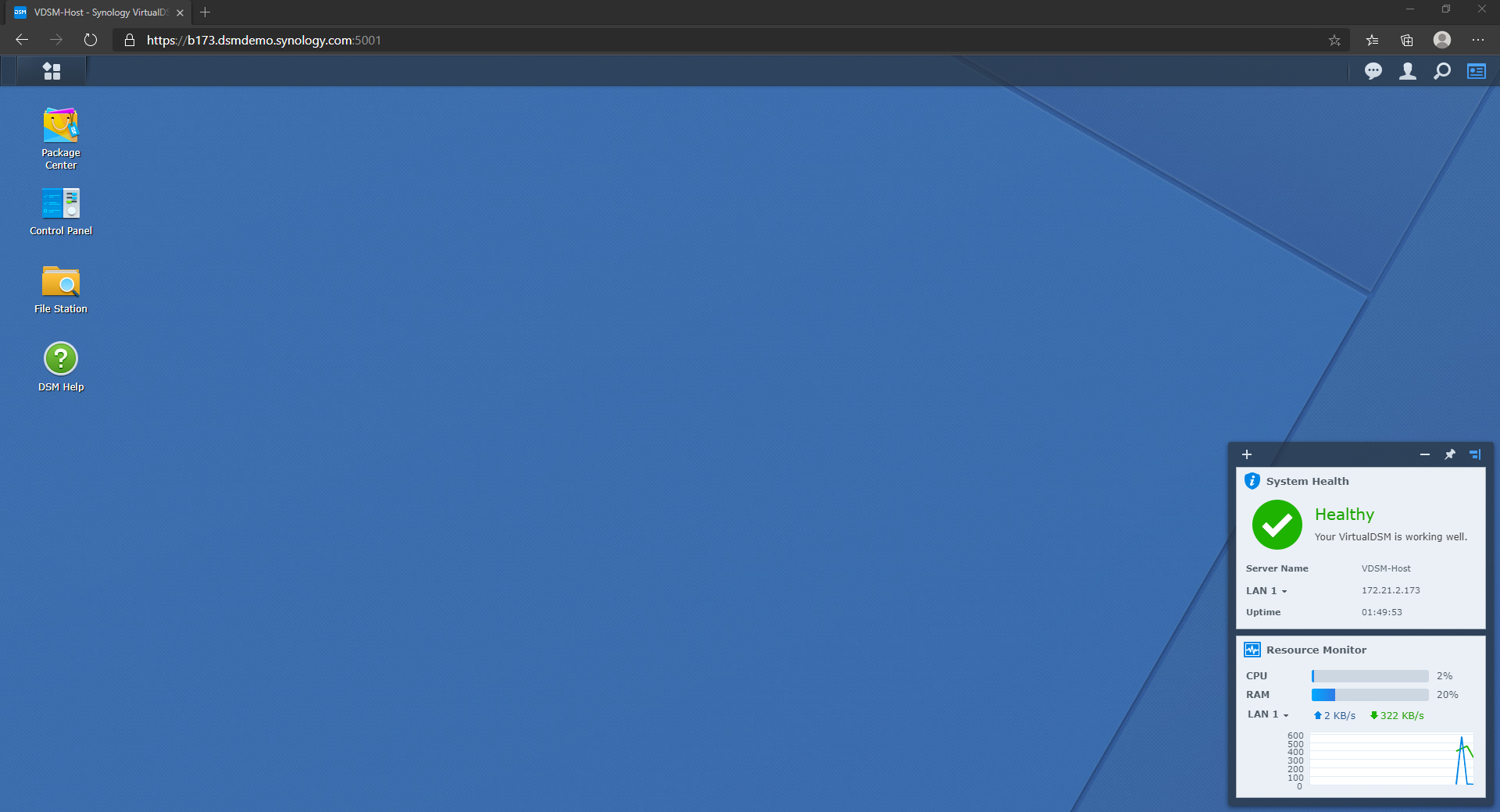 3. When you are done testing out the system, be sure to test QNAP's QTS operating system below. This will give you a good idea of both operating systems so you can buy with confidence!
1. Navigate to the QNAP QTS demo site: https://www.qnap.com/en-us/live-demo/ 
2. Do not select the "I'd like to try with QTS installation" checkbox and select "Try It Now". NOTE: If you do want to try the installation, you can select the checkbox and it will guide you through the installation process.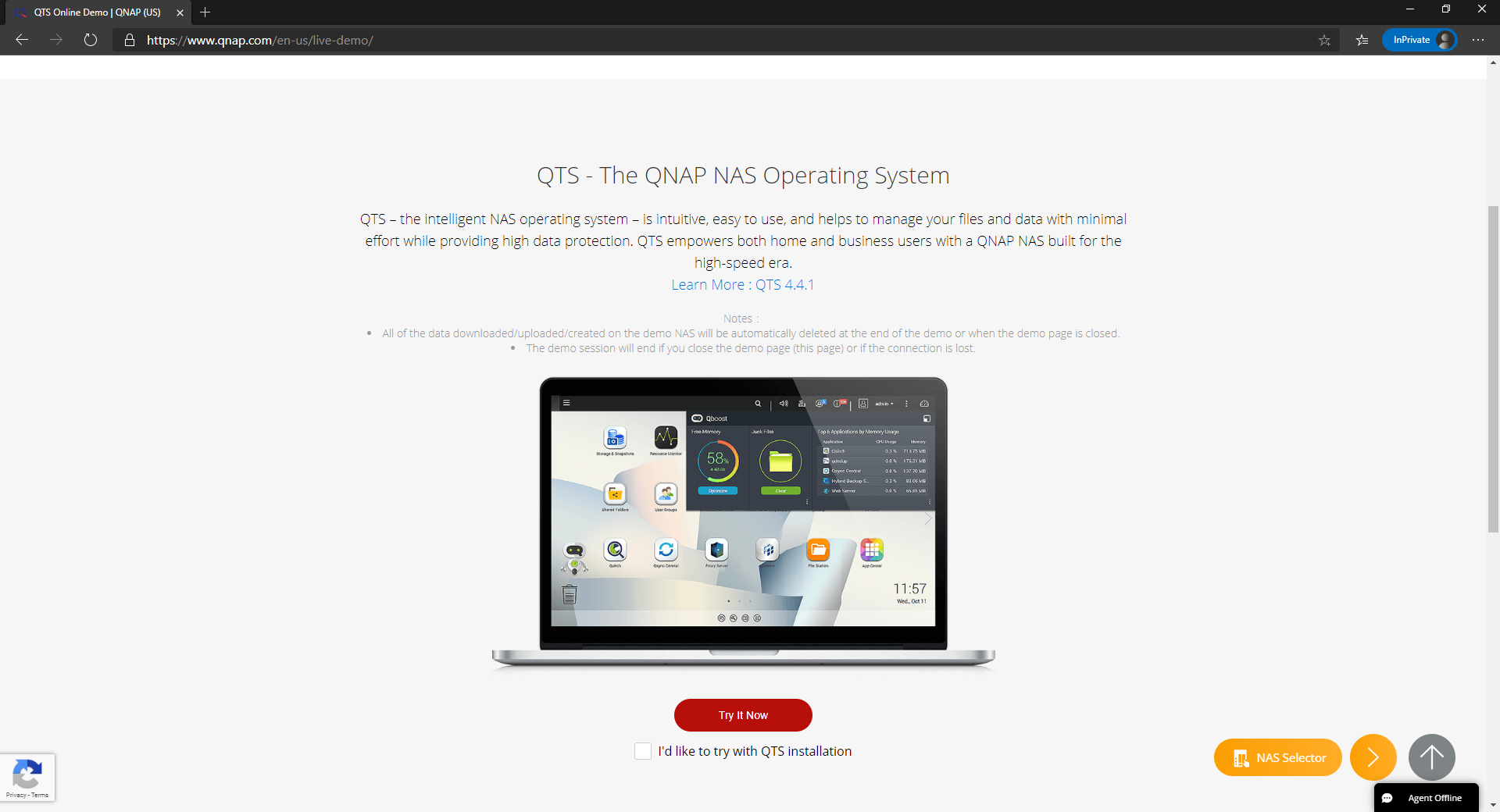 3. You will be given an account username and password. Remember these credentials and press "Start".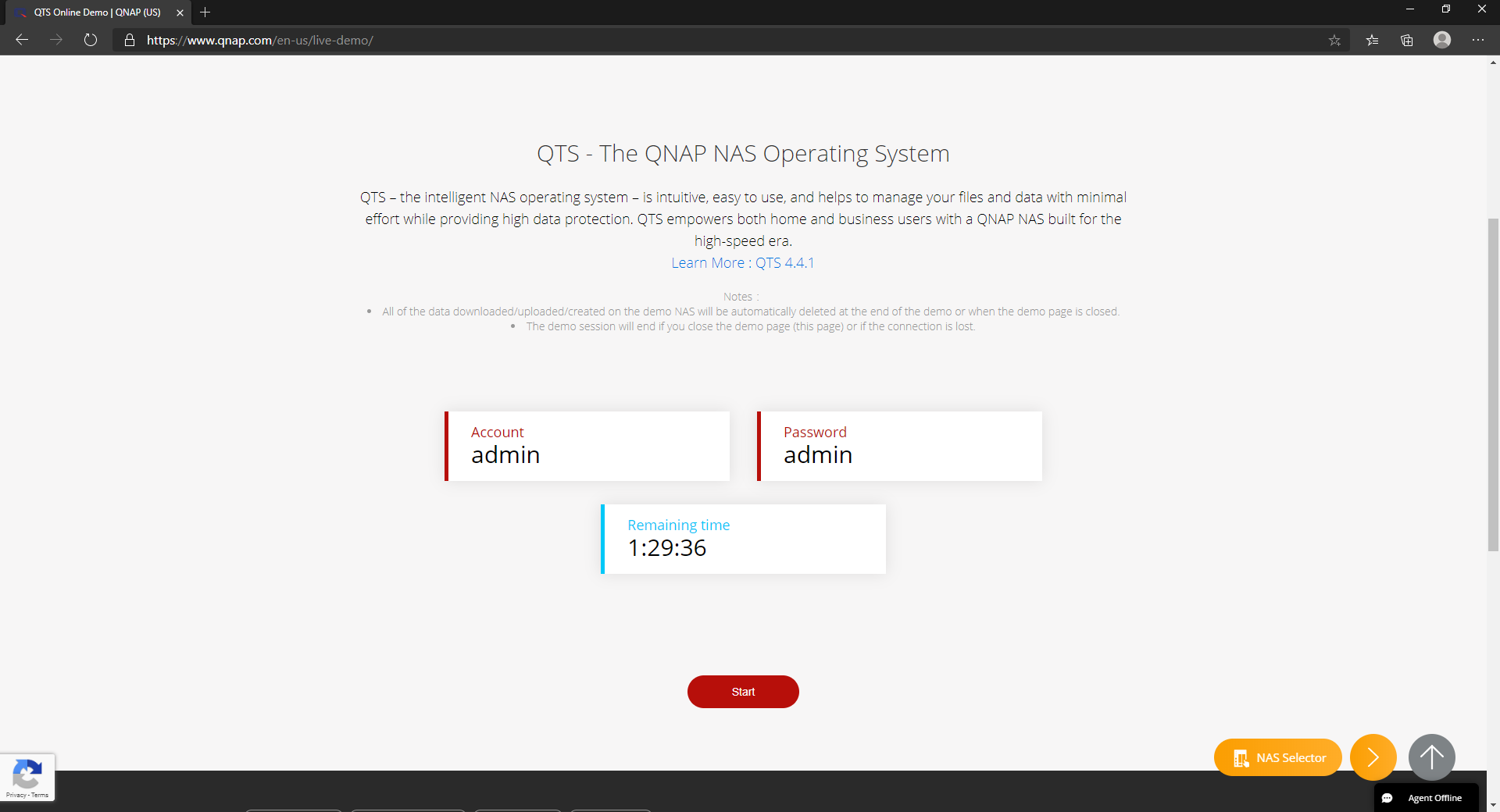 4. Accept the Privacy Policy and select "Continue".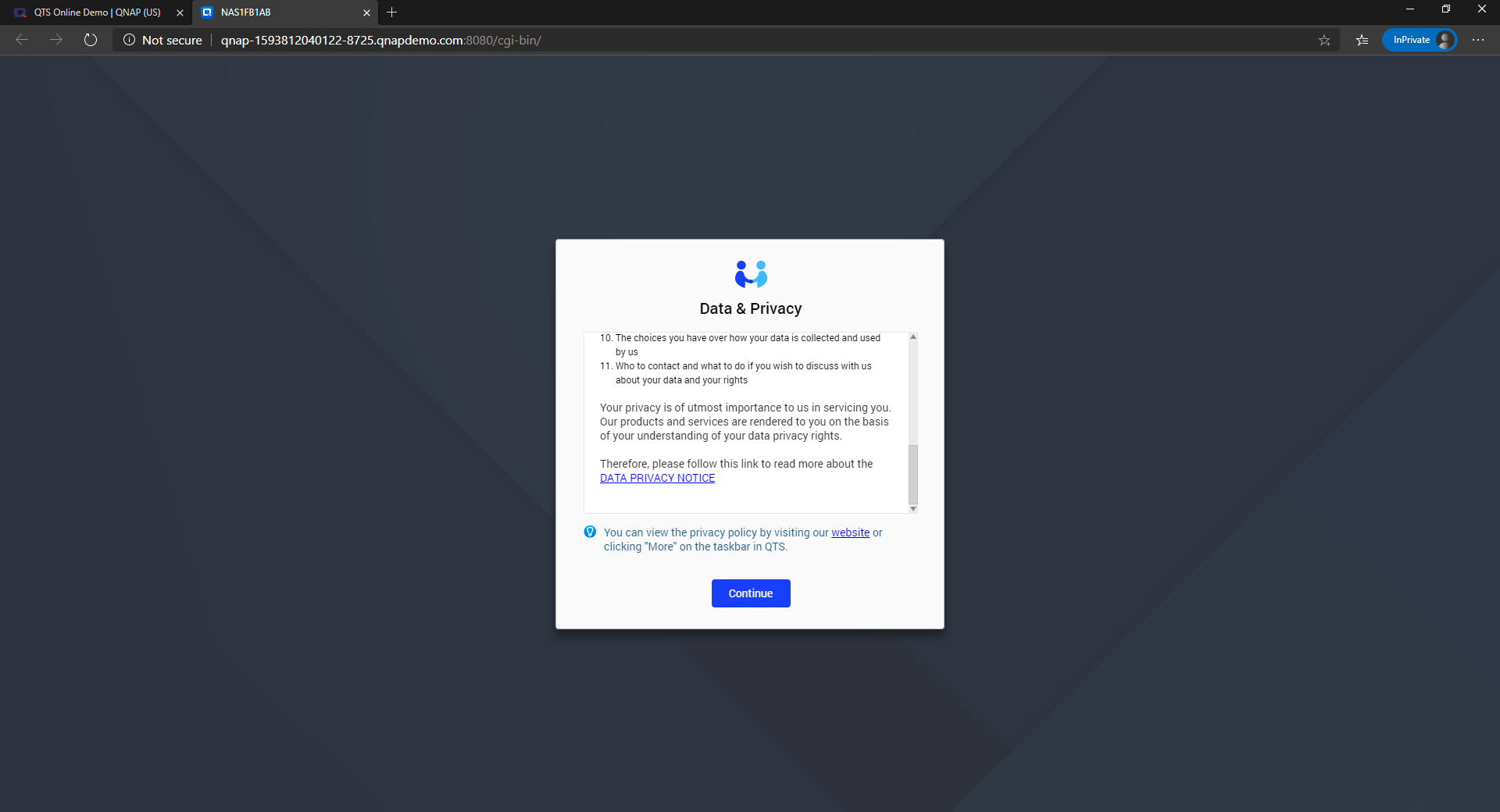 5. You will now be brought to the QTS operating system. Try it out and see what you think!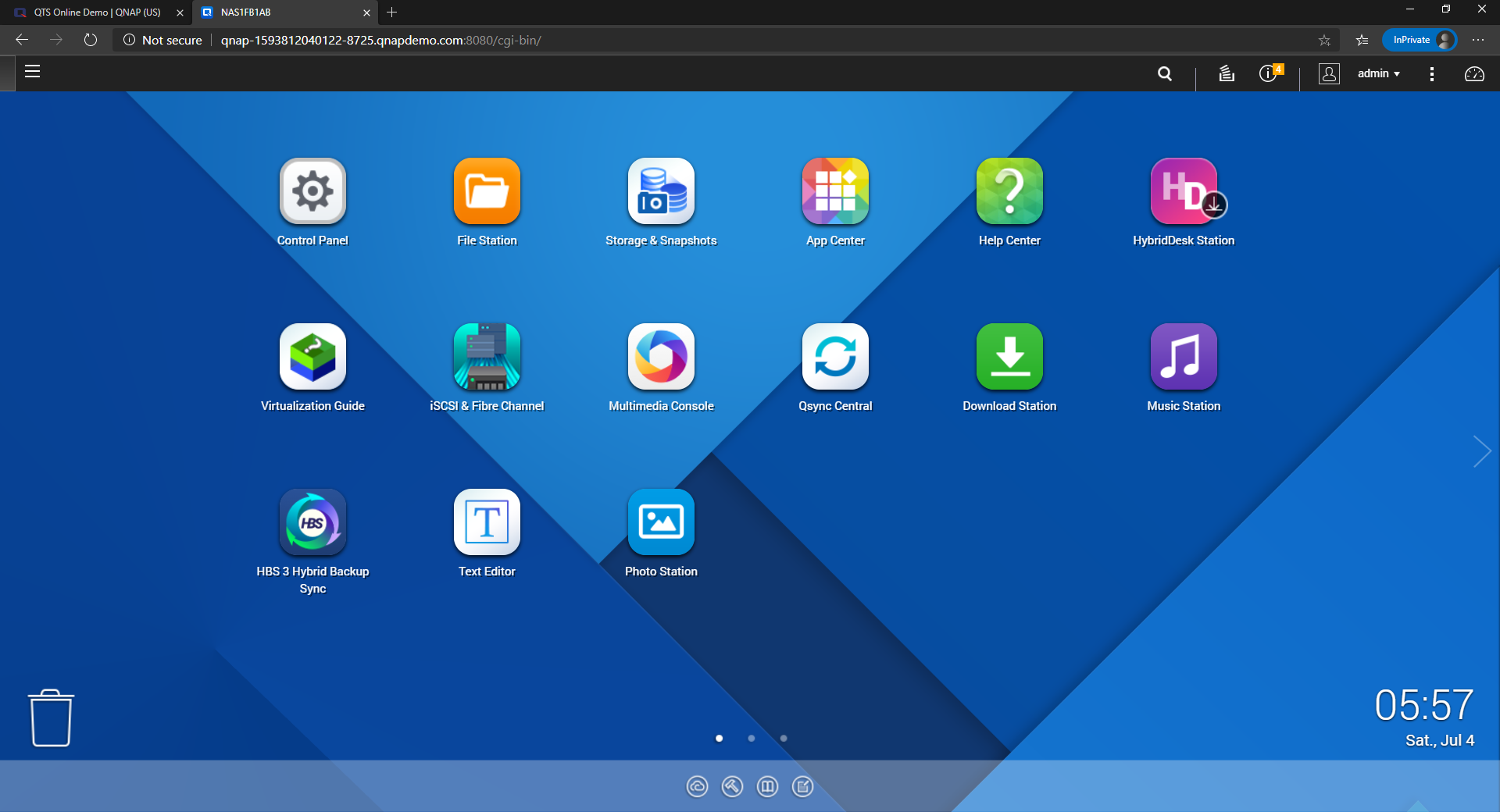 The reality is, Synology's DSM and QNAP's QTS are both very similar from a functionality standpoint. They both offer similar tools that can be implemented and give users great control over their data. However, if you intend on buying a NAS, there is no reason that you shouldn't try them both. You can't make the wrong decision if you know what you're getting yourself into!
If you think you'd like to try Synology's DSM without buying a full NAS, check out our guide on how to install DSM as a virtual machine!