This article will look at what is the best Synology NAS alternative.
If you're trying to determine if you'd like to buy a Synology NAS, there are really two different routes you can take. The first is purchasing a comparative product like a TerraMaster or QNAP NAS. These are physical devices that you can purchase that will run their respective operating systems.
The second route is to set up your own NAS. This requires purchasing components to build your own NAS or using older hardware that you either already own, or will purchase. The benefit to this is that you can use your own NAS operating system with my favorites being TrueNAS, Unraid, and OpenMediaVault.
Please keep in mind that the two different options above are entirely different and it's important to understand the differences between them before deciding which option will be best for you.
What is the Best Synology NAS Alternative?
We will look at what is the best Synology NAS alternative below.
TerraMaster NAS Devices – What is the Best Synology NAS Alternative?
Similar to Synology NAS devices, TerraMaster NAS devices are purchased as physical devices and the operating system comes pre-installed. If you want to purchase a physical NAS, TerraMaster devices are a great alternative to the Synology NAS.
The TerraMaster operating system that is used is TOS 5.0 and it was released in 2022. The TOS operating system has been getting better and better and it's slowly becoming a great alternative to Synology DSM. Plus, the hardware that most TerraMaster NAS devices come with is significantly more powerful than their Synology counterparts. I've been using TerraMaster NAS devices for the past few months and after a few recent updates, they've been rock solid and I haven't run into any true issues.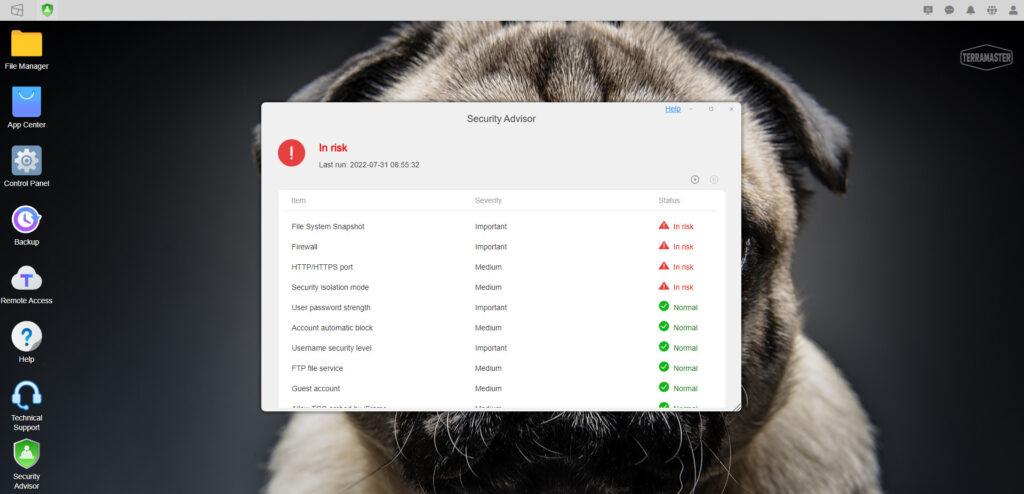 QNAP Devices
Similar to Synology and TerraMaster, if you purchase a QNAP device, it will use the QTS operating system. QTS 5 is a Linux-based operating system that has a web management GUI. It's incredibly similar to Synology's DSM 7 from a functionality standpoint but is less user-friendly in my opinion. That's not to say that QTS 5 is bad (because it's not), it's just a little more difficult to navigate through and understand – especially if you're a beginner.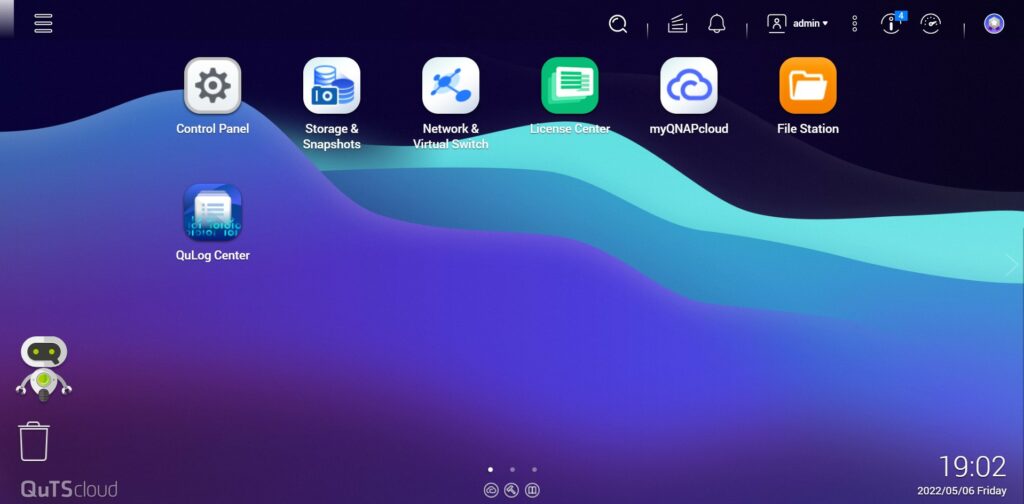 DIY NAS Devices
If you decide to set up a NAS on your own, there are a few things you must be aware of:
The operating system that you use must be compatible with the hardware you intend on using. While the operating systems below are generic and will work on most hardware, certain operating systems will function better than others depending on the hardware you're using.
The NAS operating systems you can install will all function differently and use different filesystems. If you're interested in using a specific filesystem (ZFS, for example), you must pick a specific NAS operating system that supports it.
You're the one that will be managing everything. This is good or bad depending on the angle that you're looking at it from.
We will look at a few different NAS operating systems below that are great alternatives to Synology DSM.
TrueNAS Scale and TrueNAS Core – What is the Best Synology NAS Alternative?
TrueNAS is an operating system developed on the OpenZFS file system. What makes TrueNAS different is the fact that there are actually two different versions: TrueNAS Core and TrueNAS Scale. TrueNAS Core has been around since 2005 (formerly known as FreeNAS) and is built on FreeBSD. TrueNAS Scale was released in 2022 and is built on Debian-Linux. They're both similar and different at the same time (if that makes sense), so I urge you to read about their differences if you decide to use TrueNAS.
Regardless of which version you use (TrueNAS Core or Scale), TrueNAS is free and open-source, unlike Unraid which we'll take a look at next.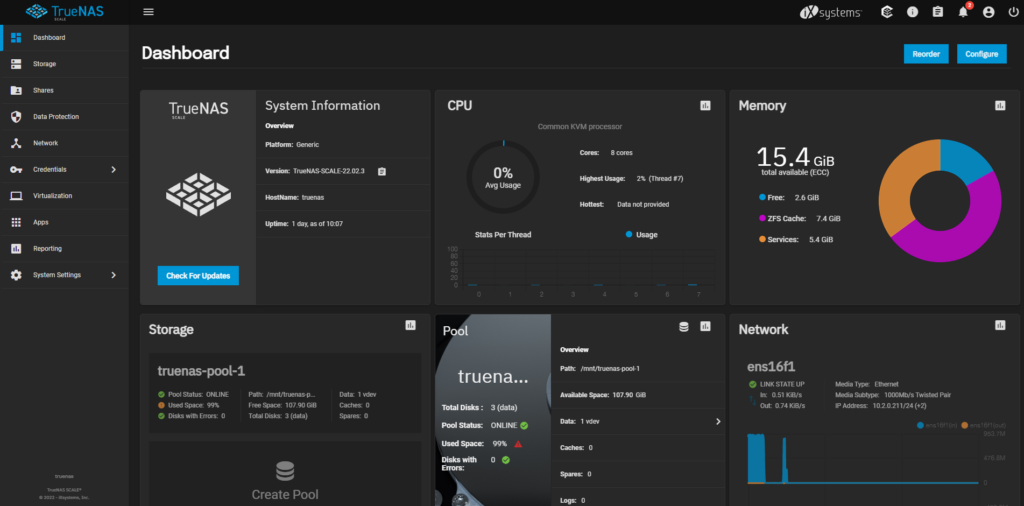 Unraid – What is the Best Synology NAS Alternative?
Unraid is a proprietary-based network-attached storage operating system. Unraid allows you to create and manage shared folders, run different applications, and even create and run Docker containers if you'd like. Unraid gives you the ability to create virtual machines as well, though it's not a traditional hypervisor.
The biggest benefit of Unraid is that it's incredibly user-friendly. From my experience, most NAS operating systems are fairly confusing when you first set them up, however, Unraid makes sense, meaning that you'll get accustomed to it quickly. Please keep in mind that Unraid is not free, so you'll have to purchase a license based on the number of hard drives you intend on using.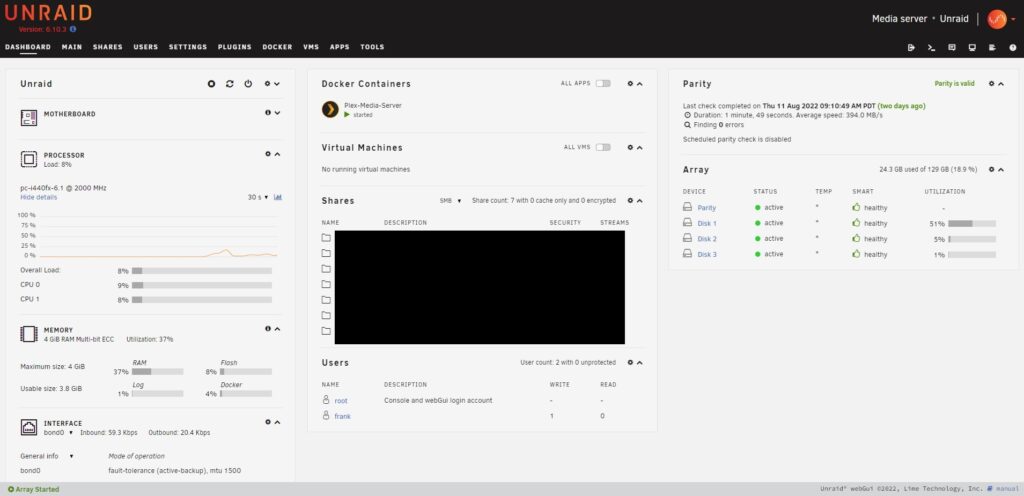 If you're interested in comparing TrueNAS and Unraid, please check out our article on Unraid vs. TrueNAS!
OpenMediaVault – What is the Best Synology NAS Alternative?
OpenMediaVault is an open-source network-attached storage (NAS) operating system based on Debian Linux. OpenMediaVault has all of the features you'd expect from a NAS operating system, but my favorite feature of OpenMediaVault is how user-friendly it is and its compatibility with different types of hardware. Due to how easy it is to use OpenMediaVault, it's a great NAS operating system to learn on.
To expand on OpenMediaVault's compatibility, it can be installed on bare metal, as a virtual machine, or even on a Raspberry Pi (which means that you can technically turn a Raspberry Pi into a NAS). It's also extremely resource friendly. Overall, that hits the majority of systems out there and makes OpenMediaVault a consideration for most people as their hardware will almost certainly work with the OS.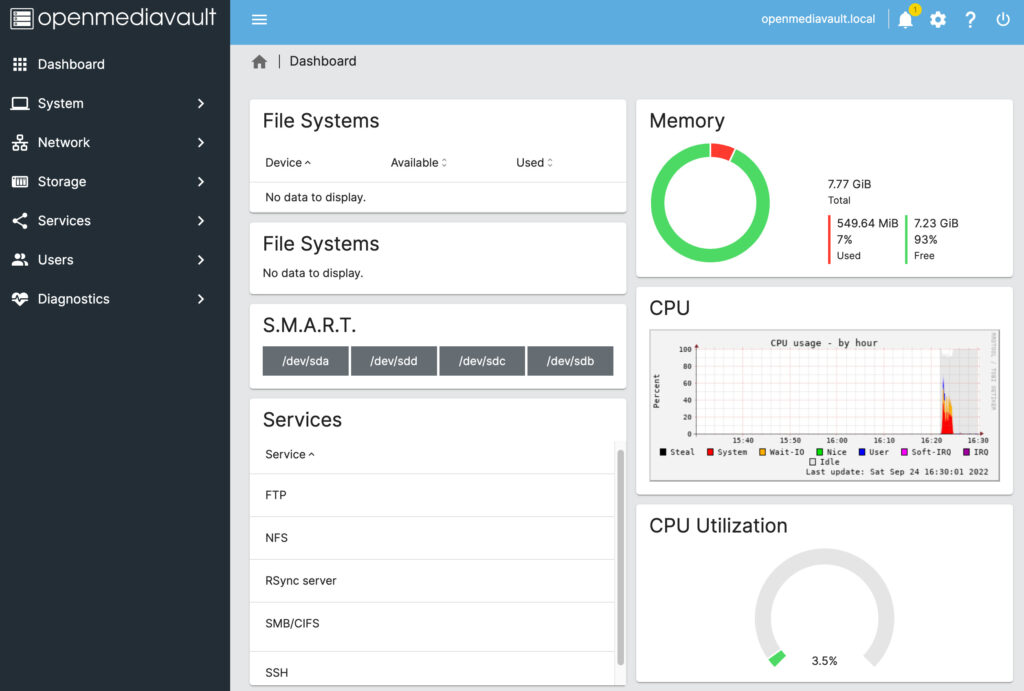 Conclusion: What is the Best Synology NAS Alternative?
This article looked at what is the best Synology NAS alternative. The options above are entirely different and you must ensure that the operating system, as well as the physical hardware you'd like to use are compatible (unless you decide to purchase a TerraMaster or QNAP device). You also should consider things like power efficiency and overall system requirements to help you narrow down which NAS and operating system is best for you.
Thanks for checking out the article on what is the best Synology NAS alternative. If you have any questions on what is the best Synology NAS alternative, please leave them in the comments!