In this article, we're going to look at the best apps for Synology NAS devices. These applications will expand the overall functionality of your Synology NAS, and for the most part, some of them are extremely important from a data integrity perspective.
We'll look at the best apps for Synology NAS devices below, but I've created a quick video that explains a lot of the key features of these applications.
Best Apps for Synology NAS Devices
In order of priority, I consider the applications below to be the best apps for Synology NAS devices. We'll look at each in detail, but there are written tutorials for all apps below!
Before looking at the best apps for Synology NAS devices, ensure that your Synology NAS is configured to best practices! All of the applications below can be found in the Package Center of Synology DSM.
1. Snapshot Replication
If you have a Synology NAS that supports the BTRFS file system, snapshots are incredibly important to set up. In summary, they allow users to restore either a specific file or an entire shared folder if you're ever in a position where you have to restore a file/folder.

Regularly, a snapshot of the shared folder is taken based on a schedule defined (for each shared folder). This feature protects against ransomware and unintended file deletion.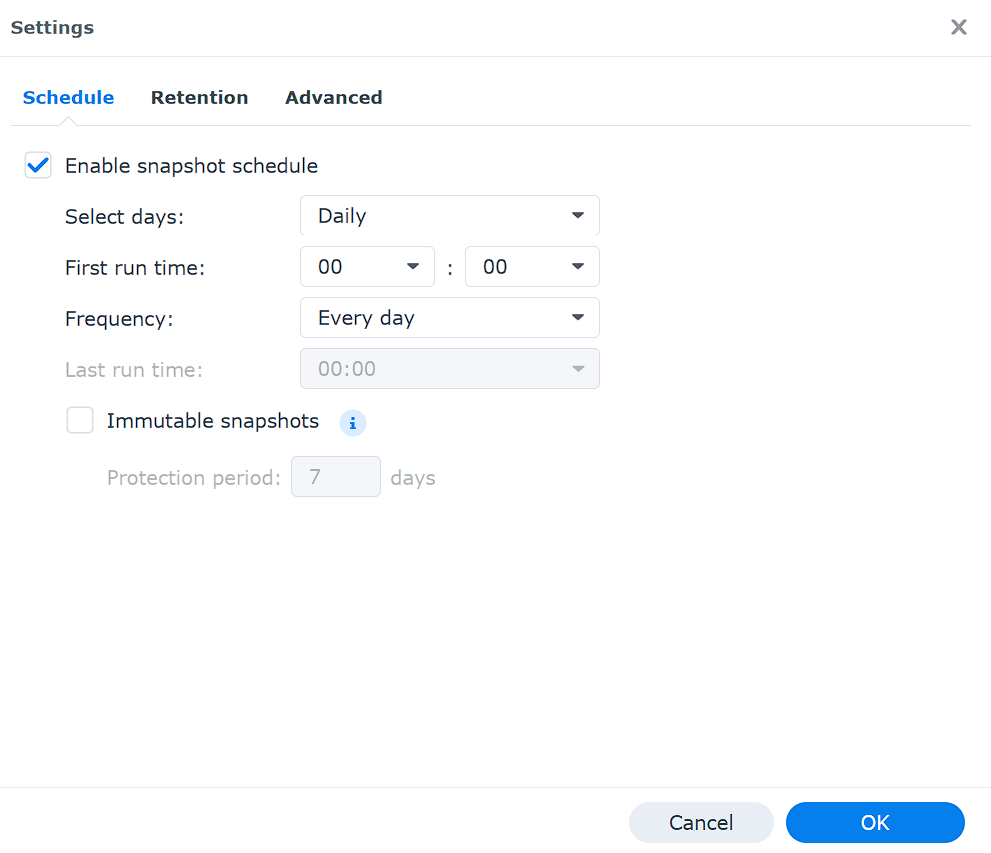 While off-site backups are extremely important for invaluable data, snapshots provide immediate data restoration and are a quick first line of defense. Recent DSM versions and newer Synology NAS devices even offer immutable snapshots, ensuring they remain undeleted for a set duration (shown above) which is an even stronger protection against Ransomware.
2. Hyper Backup
Hyper Backup allows you to back up data from your Synology NAS to local devices/servers or remote servers.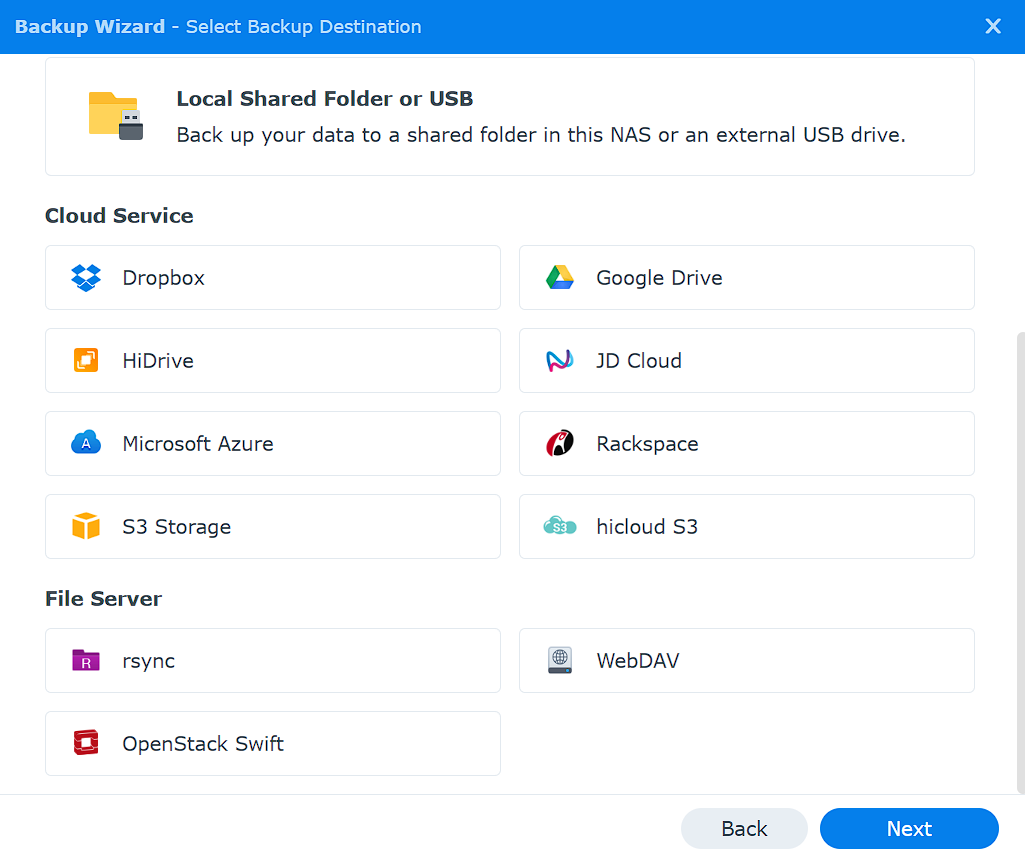 Hyper Backup is extremely user-friendly and requires minimal configuration. It creates an archive that can be used to restore individual files or full shared folders. In newer versions of Hyper Backup, you can even back up an entire Synology NAS.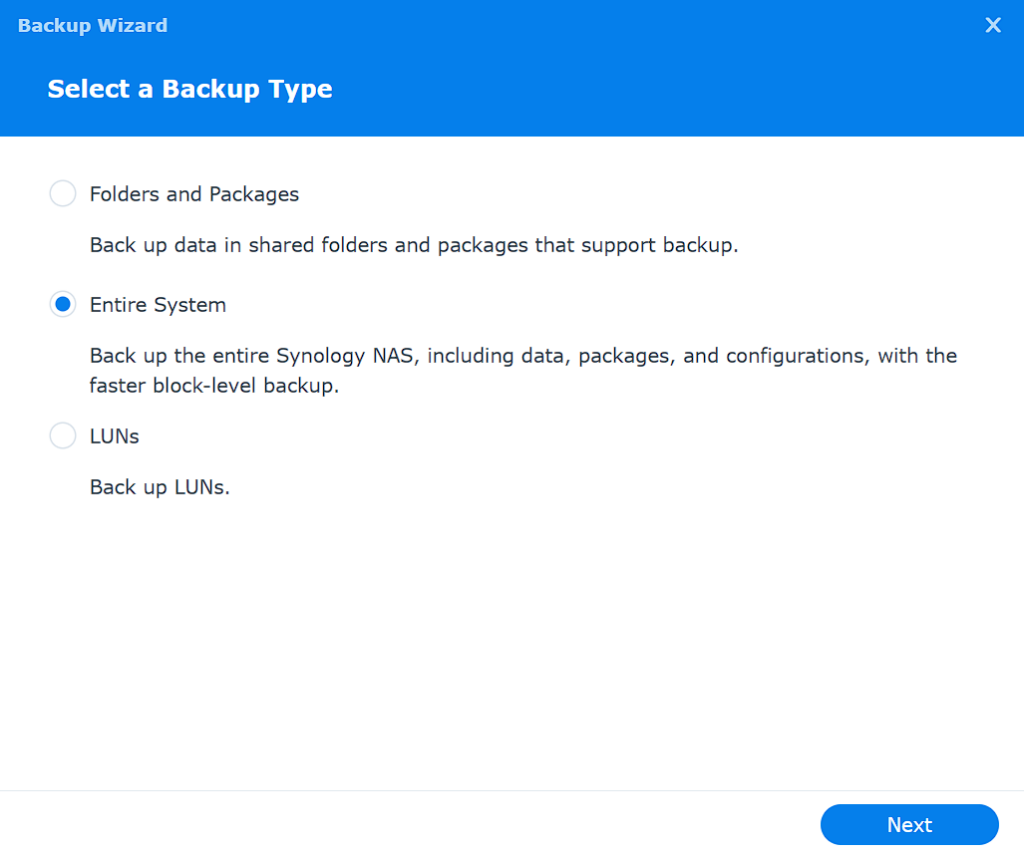 Hyper Backup creates an archive that uses deduplication for efficient storage. Users can easily back up their entire NAS to an external hard drive or cloud server, and in many cases, both, since multiple backup tasks can be set up.
This allows you to configure daily local backups and weekly Cloud Server backups for disaster recovery purposes.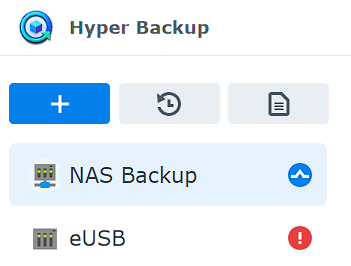 3. Container Manager (Docker)
Container Manager was recently released and it allows you to create Docker containers on a Synology NAS. This means users can run virtually any application on their Synology NAS, provided there's a Docker container for it. Some great examples include adblockers like Pi-hole or even a password manager like Bitwarden.

Instead of using standard Synology applications, Docker containers can be used for similar functionalities. If you want to run third-party applications entirely, Docker and Container Manager will allow you to do that.
With a basic understanding of creating Docker containers, users can set up a bunch of different applications using Synology's GUI or Docker Compose.
4. Synology Drive
Synology Drive is my FAVORITE application. Synology Drive transforms your Synology NAS into a private Cloud that allows you to sync data to and from all of your devices.
With Synology Drive, data is to the NAS and accessed from almost any device (web browser, Android or iOS app, Windows or Mac device, etc.). It's similar to tools like Google Drive, OneDrive, or Dropbox, but uses your Synology NAS for storage, increasing privacy.

If you haven't configured Synology Drive, I highly recommend looking into it, as it's the center of my entire workflow and the one application that I use daily.
5. Cloud Sync
Cloud Sync is NOT a backup tool, though many people think that it is. Synology Cloud Sync is designed to sync data to and from cloud servers. If you don't want to expose your NAS using a VPN like OpenVPN, Reverse Proxy, DDNS, or Synology QuickConnect, you can easily configure a sync task to sync data from a shared folder to a cloud server.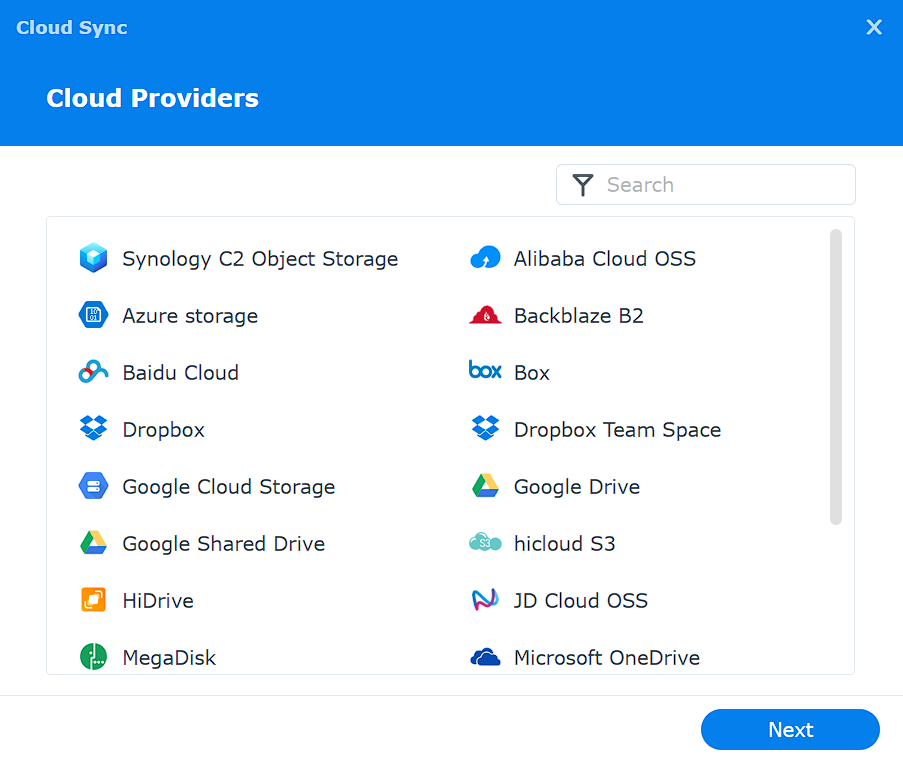 You can then take that data and edit it outside of your local network, and the changes will automatically sync back to your NAS. You can even change the sync direction if you only want to download/upload changes from your NAS and not have a full two-way sync.
6. Active Backup for Business
Despite its name, Active Backup for Business can be used for both businesses and home users. It allows automatic backups of Windows, Mac, or Linux devices to a Synology NAS. You can even back up other devices, like hypervisors (for virtual machines), file servers, and even an entire Synology NAS.
The interface is easy to use, devices can be backed up and restored (bare-metal restores as well), and there's a great web interface to manage your backup tasks.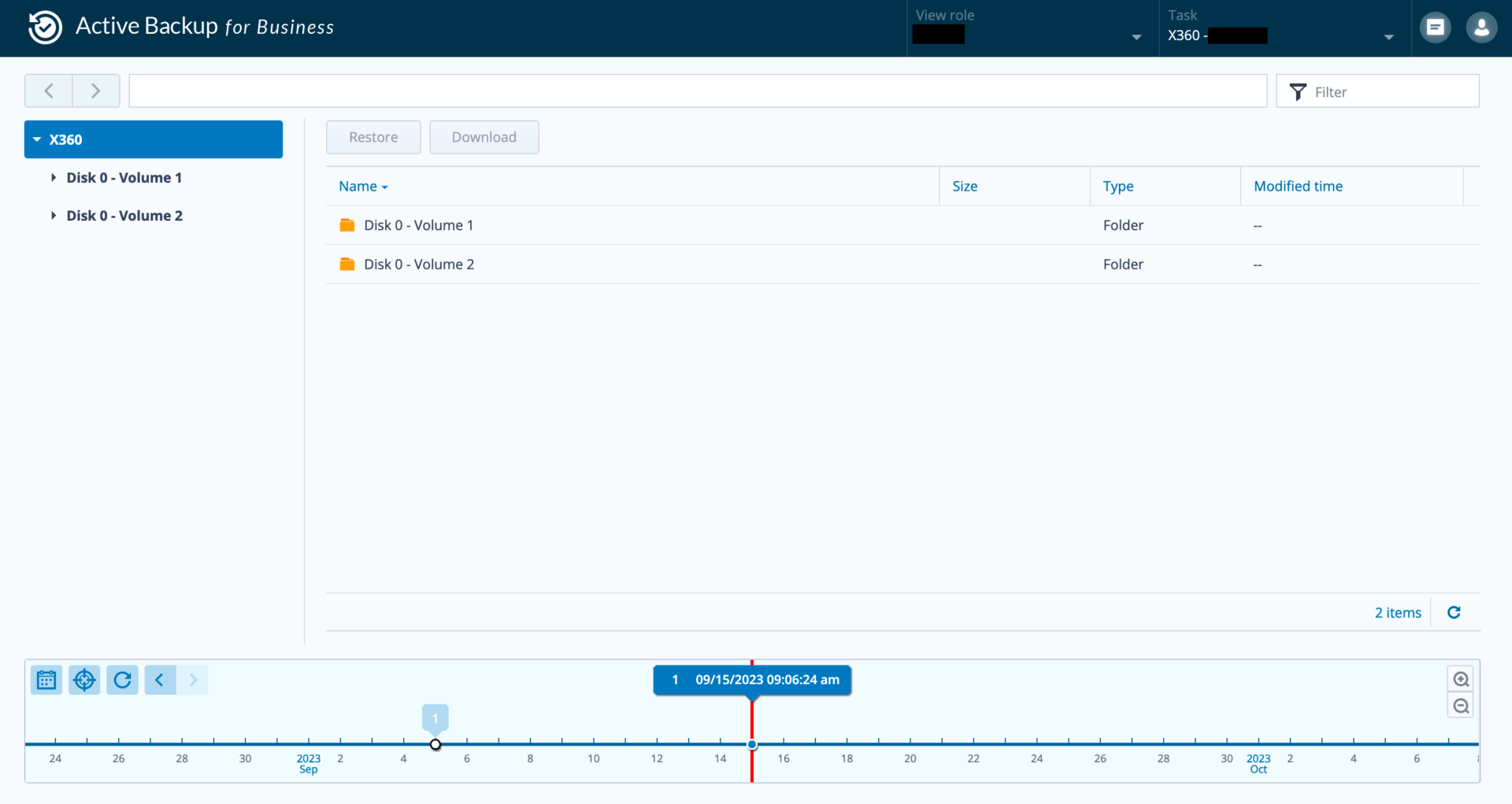 If you're backing up any individual devices, Active Backup for Business is most likely the best application that you can use!
7. Synology Photos
As of right now, Synology Photos cannot compete with tools like Google Photos in certain aspects (albums, sharing, facial recognition, contextual search), but it's still one of the best apps for Synology NAS devices. Mainly because there's one key area where it excels – private photo/video backups.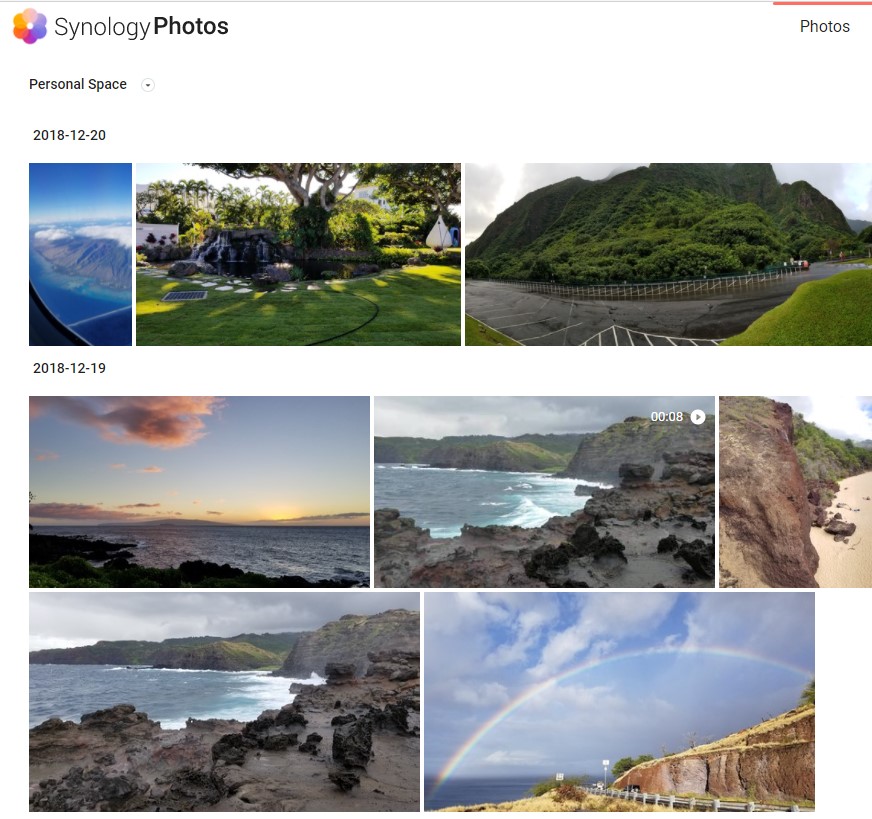 Using a mobile phone, you can easily back up photos/videos automatically to your Synology NAS. From a functionality perspective, it's seamless – take a picture, and it gets backed up automatically.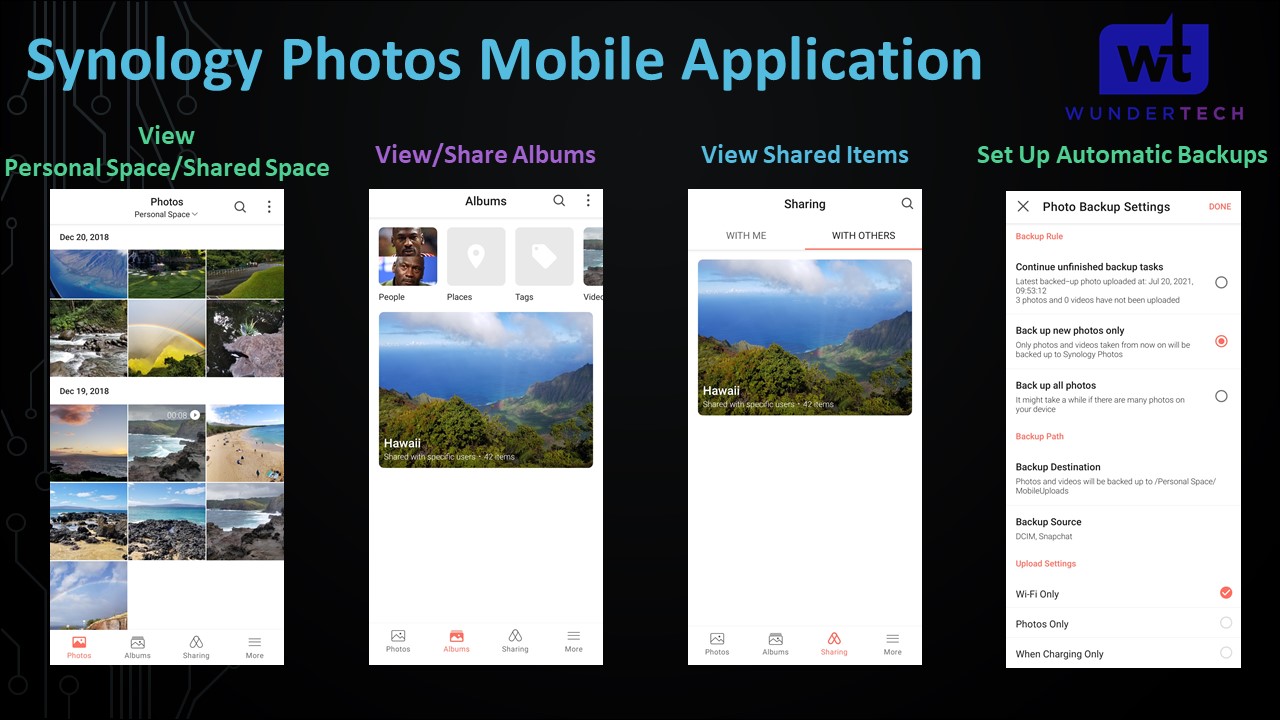 This feature is one of the main reasons why I'd recommend using Synology Photos. It has also slowly been improving and is a better application than it was when it was first released!
Conclusion: Best Apps for Synology NAS Devices
These seven applications can significantly enhance the functionality of your Synology NAS and are what I consider to be the best apps for Synology NAS devices. While not all may be necessary for every user, their combined usage can make your NAS the center of your workflow, turning it into more than just a file server.
Thanks for checking out the article on the best apps for Synology NAS devices. If you have any recommendations or simply want to highlight what you consider to be the best apps for Synology NAS devices, please leave them in the comments and share your thoughts!