Three of the biggest names in the media server world are Plex, Emby, and Jellyfin. While they're similar, they also have major differences, which is why we'll compare Plex vs. Emby vs. Jellyfin below to understand each of them better, their pros and cons, and help you make an informed decision on which to use.
In specific, you'll compare the options below in terms of their device compatibility, pricing, features, user interfaces, and privacy. Then, help you decide which is best for you.
Device Compatibility
Plex, Emby, and Jellyfin are all installed as servers, meaning that you'll install the application in a central location (generally a NAS (Synology NAS, TrueNAS, Unraid, OpenMediaVault) or a home media server).

After the application is installed on a server, client devices (mobile phones, smart TVs, PCs/laptops, etc) connect to the server with a user account to stream the media. The streaming of the media is generally done locally, though you can utilize port forwarding or a VPN to connect to the Plex, Emby, or Jellyfin server from outside of your local network.
From a support perspective, they're all broad due to the fact that they all can be installed through Docker. However, actual installation packages for certain operating systems exist, which means that it can be easier to install one option as opposed to another depending on the operating system the server will be installed on.

From an operating system support perspective, Plex and Emby have the most options. Plex and Emby servers can be installed on a Windows, macOS, or Linux device. It can also be installed on various NAS devices (Synology, QNAP, NETGEAR, ASUSTOR, TerraMaster, etc). While Jellyfin does have great support as well, it's not as broad as Plex or Emby.
Pricing
There's only one option if you don't want to pay to unlock features, and it's Jellyfin. Plex has the Plex Pass, while Emby has Emby Premiere. Both have to be purchased in order to unlock the full functionality, while Jellyfin is fully free and open source.
As of the writing of this article, Plex and Emby are similar from a pricing perspective, but it's important to remember that if you want certain features (hardware transcoding being one of them), you might have to purchase the functionality for Plex or Emby, where you don't have to with Jellyfin.
That's why it's a good idea to check to see if any feature(s) you want, do, or do not need the Plex Pass/Emby Premiere.
Features & Functionality
The core functionality of Plex, Emby, and Jellyfin is the same – they're designed to stream personal media (Movies, TV Shows, Music) from a central server to client devices. They all can stream Live TV & DVR.
They all also support tons of client devices so for the most part, the devices that you'll use will support Plex, Emby, or Jellyfin in one way or another. While they are similar, there are minor feature differences which we'll take a look at below.
Live TV & DVR
Plex, Emby, and Jellyfin all support Live TV and DVR, however, Plex comes standard with Live TV and Movies configured by default. As soon as you log in to the user interface, you'll see different categories and you can start streaming free media right away.
While Emby and Jellyfin can be configured with Live TV as well, it's not done by default, so after configuring each, you'll be brought to a blank user interface that will slowly start to crawl in all of the media that you configured.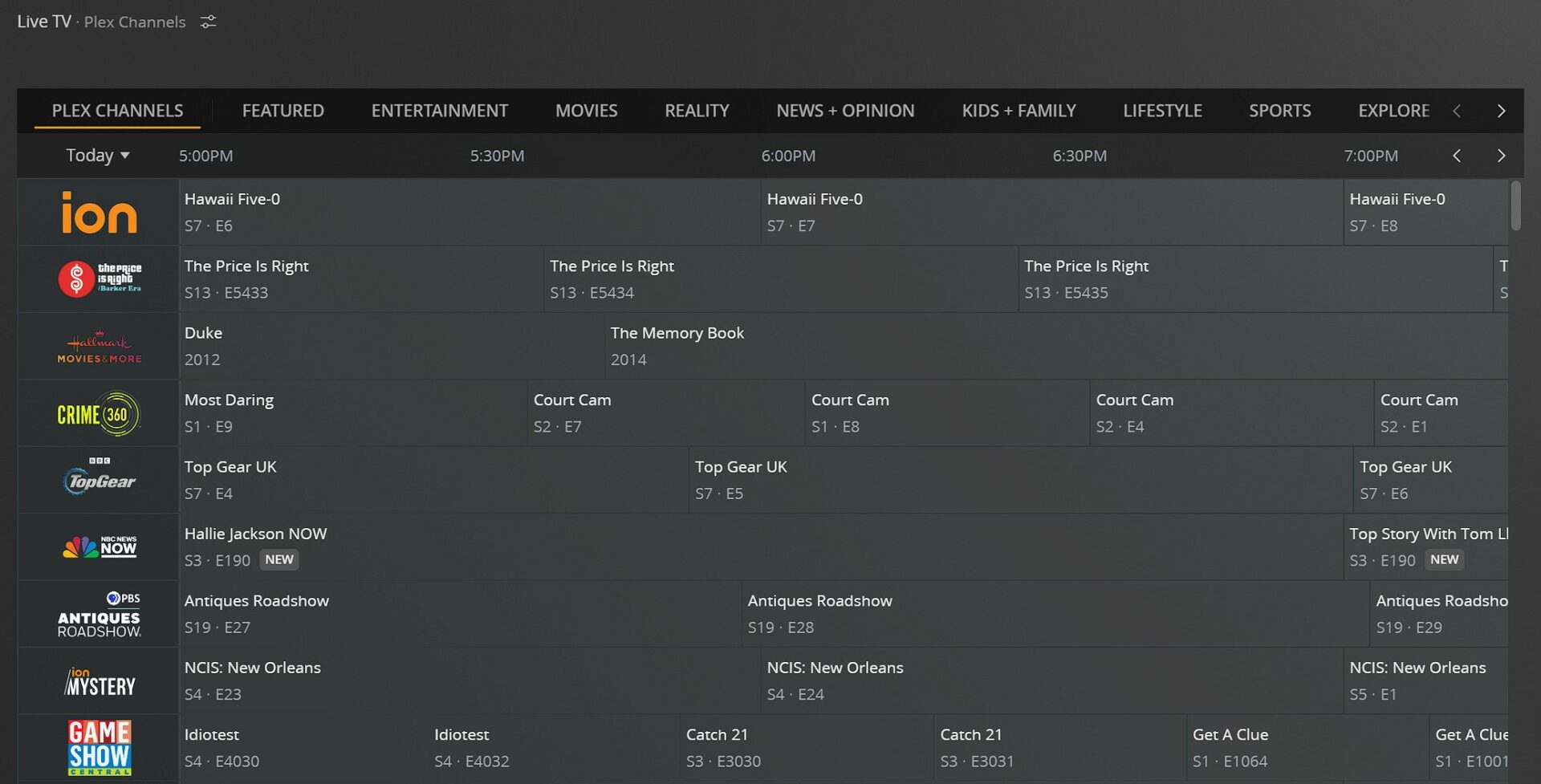 Client Device Support
Client devices are used to stream media from your Plex, Emby, or Jellyfin server. From there, the media streams through your network to the client device. From a client device perspective, the support is generally broad (meaning availability on all devices is generally available).
However, I've found that Plex's client support is the best, with Emby coming in second, and Jellyfin coming in last. With that said, that doesn't mean that Emby and Jellyfin are bad – just that they're worse than the king in this space, Plex (though as time goes on, they both are getting better and better).
Parental Controls
All three options have the ability to limit access based on user profiles. However, Plex has a limitation that you can only have one account per Plex Home if you don't have the Plex Pass. Emby doesn't require Emby Premiere for this, and Jellyfin is entirely free.

User Interface & Dashboards
User interfaces are generally subjective and it isn't always the easiest task to compare them, but one important point to be aware of is that Emby and Jellyfin are practically the same, while Plex is drastically different.
Plex Dashboard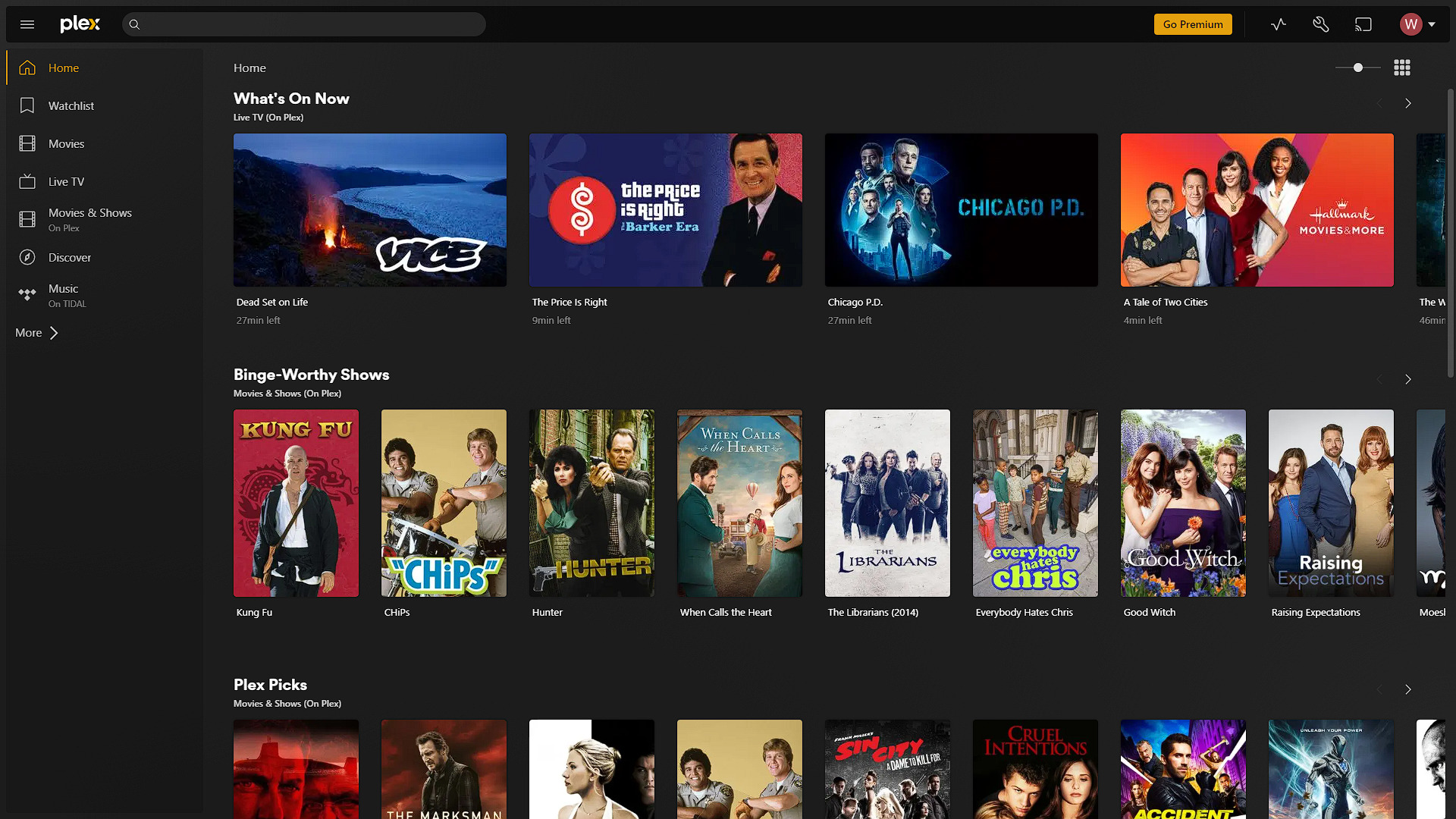 Emby Dashboard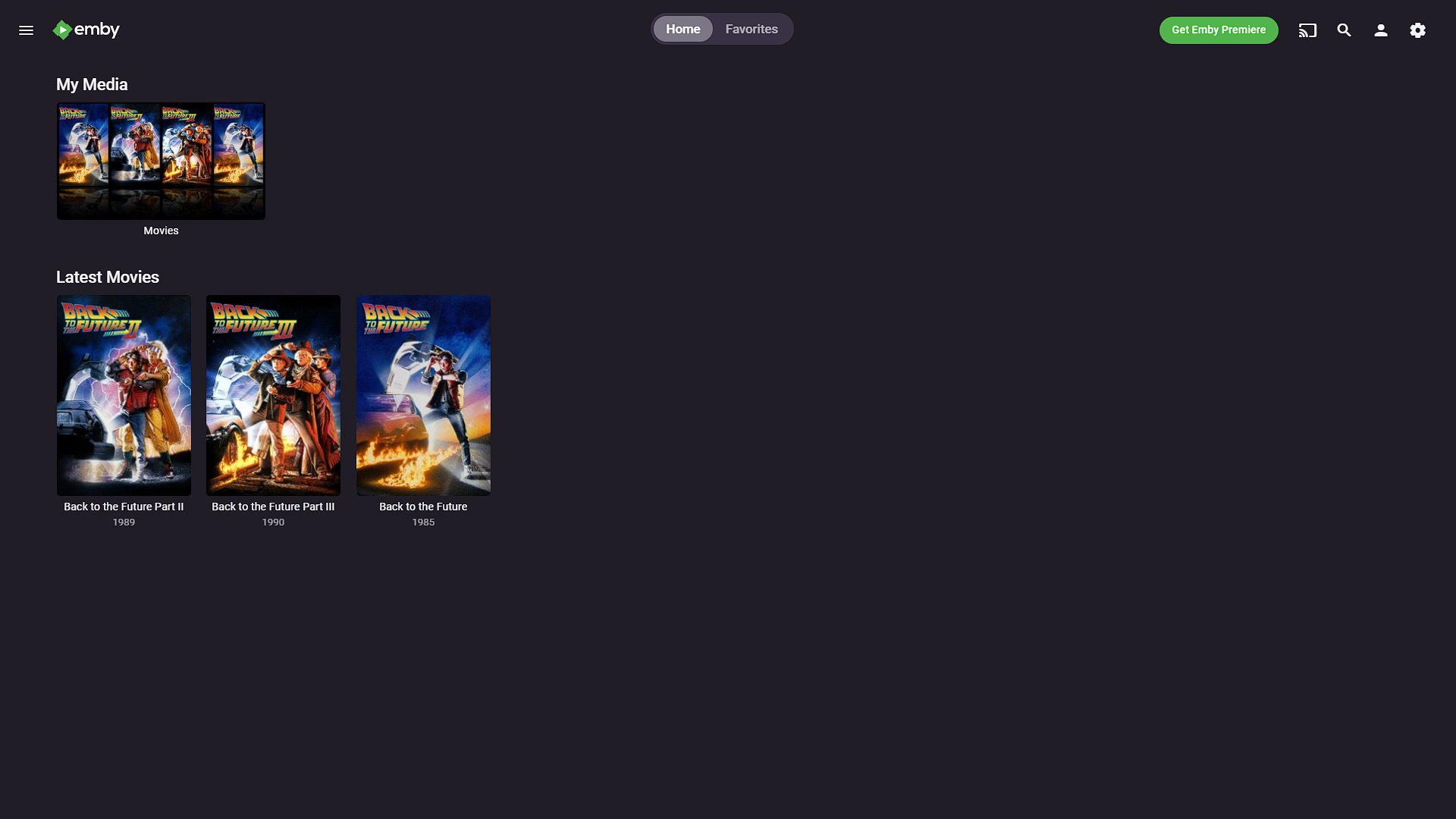 Jellyfin Dashboard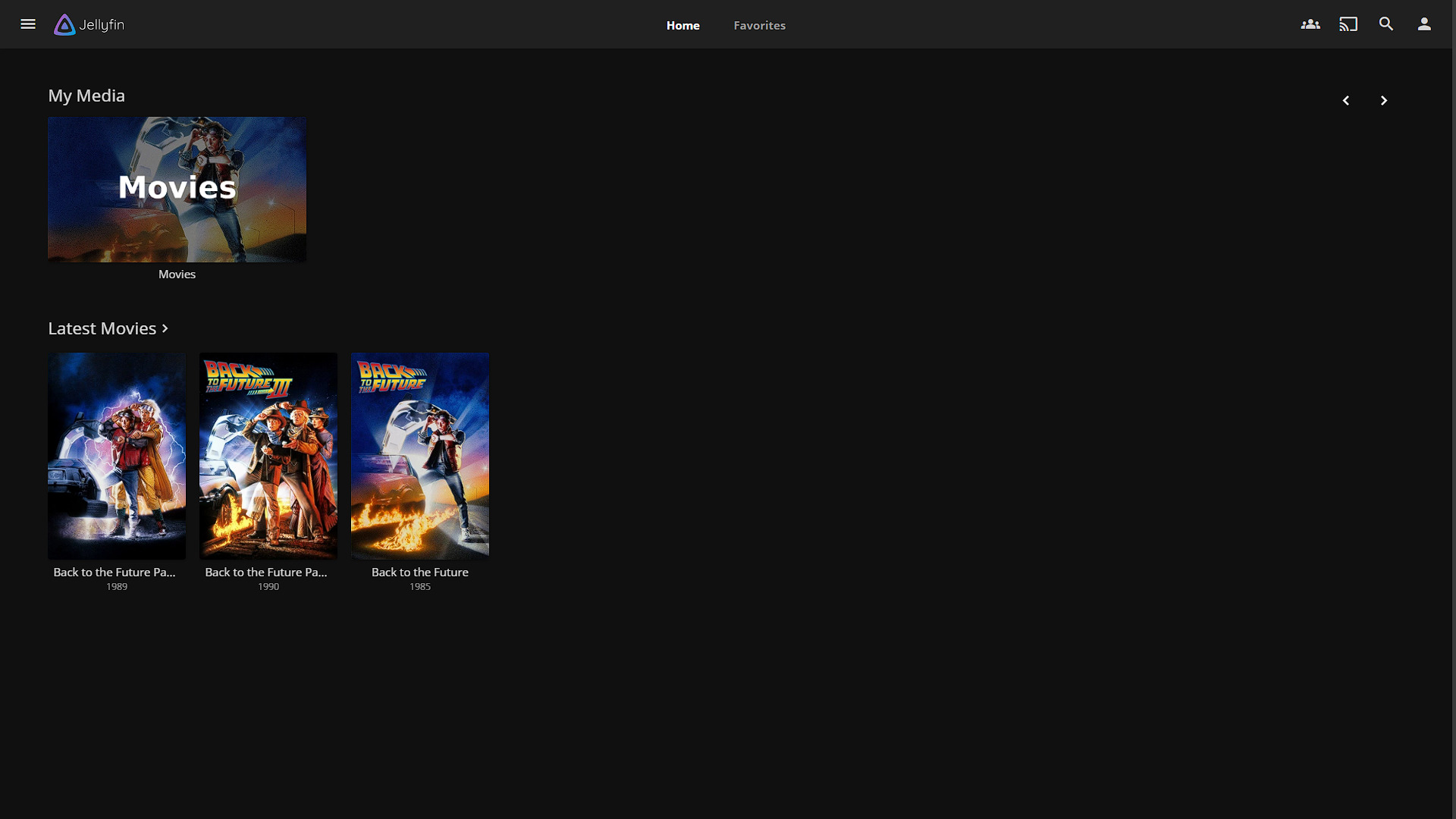 Plex comes standard with tons of different media (live TV, free movies, free music) that bloats the user interface if your only goal is to view your media files. In cases like this, Emby and Jellyfin provide significantly cleaner interfaces, and accessing your media can be easier.
While there isn't necessarily anything wrong with the Plex user interface, it's busier than Emby and Jellyfin which can be viewed as a downside depending on what you're trying to do.
Privacy
If privacy is a concern, there's only one winner and it's Jellyfin. Jellyfin is open-source (initially forked from Emby), while Plex and Emby are both closed-source. While Emby was open-source at one point, it no longer is.
From this perspective, if you're interested in only using open-source software, Jellyfin is your only option.
Main Differences Between Plex, Emby, and Jellyfin
The main difference between Plex, Emby, and Jellyfin, is that Plex and Emby are closed-source and require a paid license for certain features, while Jellyfin is fully free and open-source. The client support for Plex is generally best, but Emby and Jellyfin have slowly been catching up. Plex also requires the Plex Pass for certain basic features like additional accounts, with Emby needing Emby Premiere for certain features as well.
Should You Use Plex, Emby, or Jellyfin?
For the most part, picking between these options can be broken down in a few different ways:
1. If you're looking for the best available option from an ease-of-use setup, you should use Plex or Emby, as the support for server and client applications is generally more broad.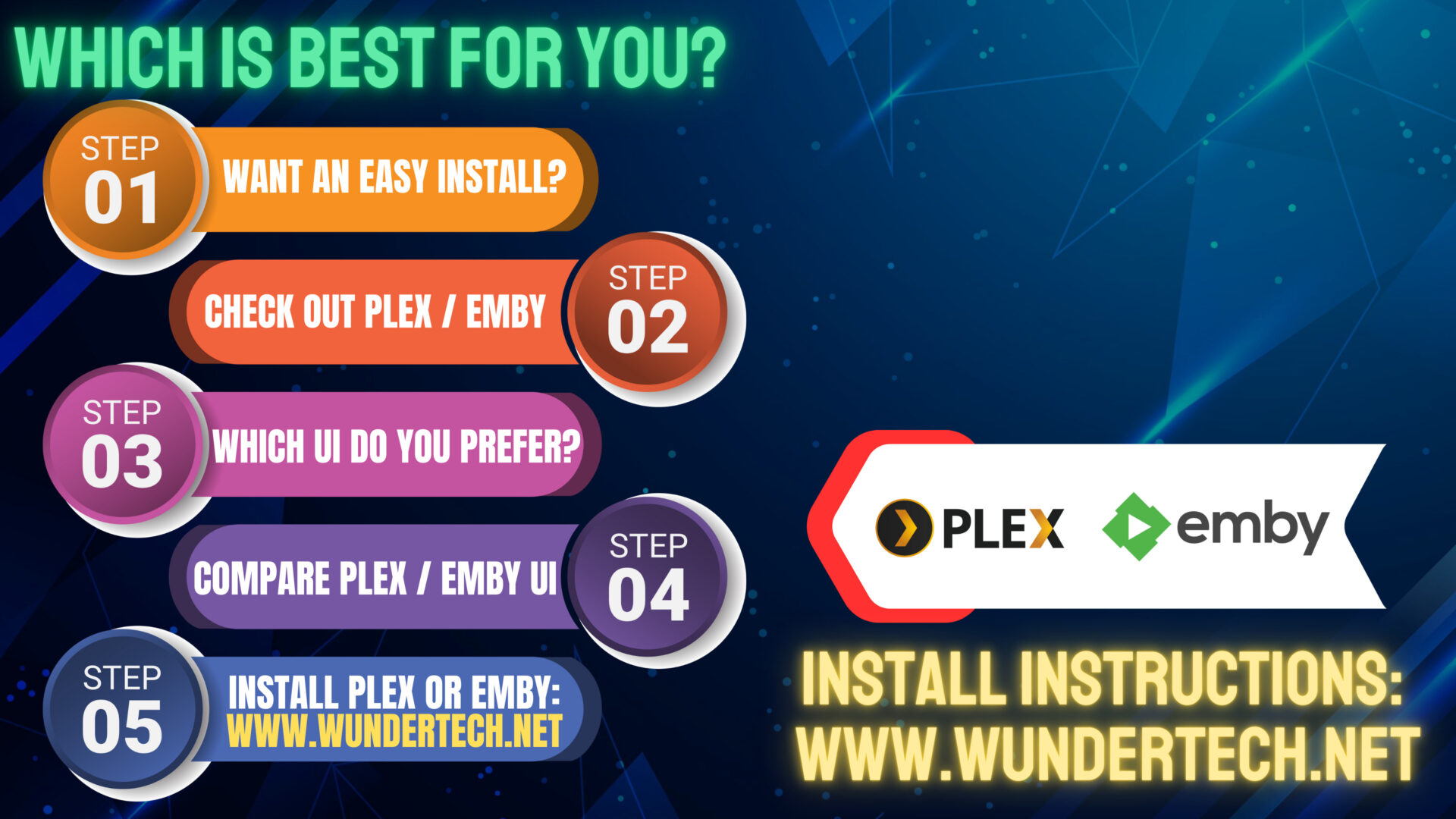 2. If you're interested in a clean user interface, Emby or Jellyfin will be your best bet. Since Jellyfin and Emby are so similar, I'd suggest starting out with Jellyfin (since it's fully free) and seeing if it has the features/functionality you're looking for. If it doesn't try out Emby.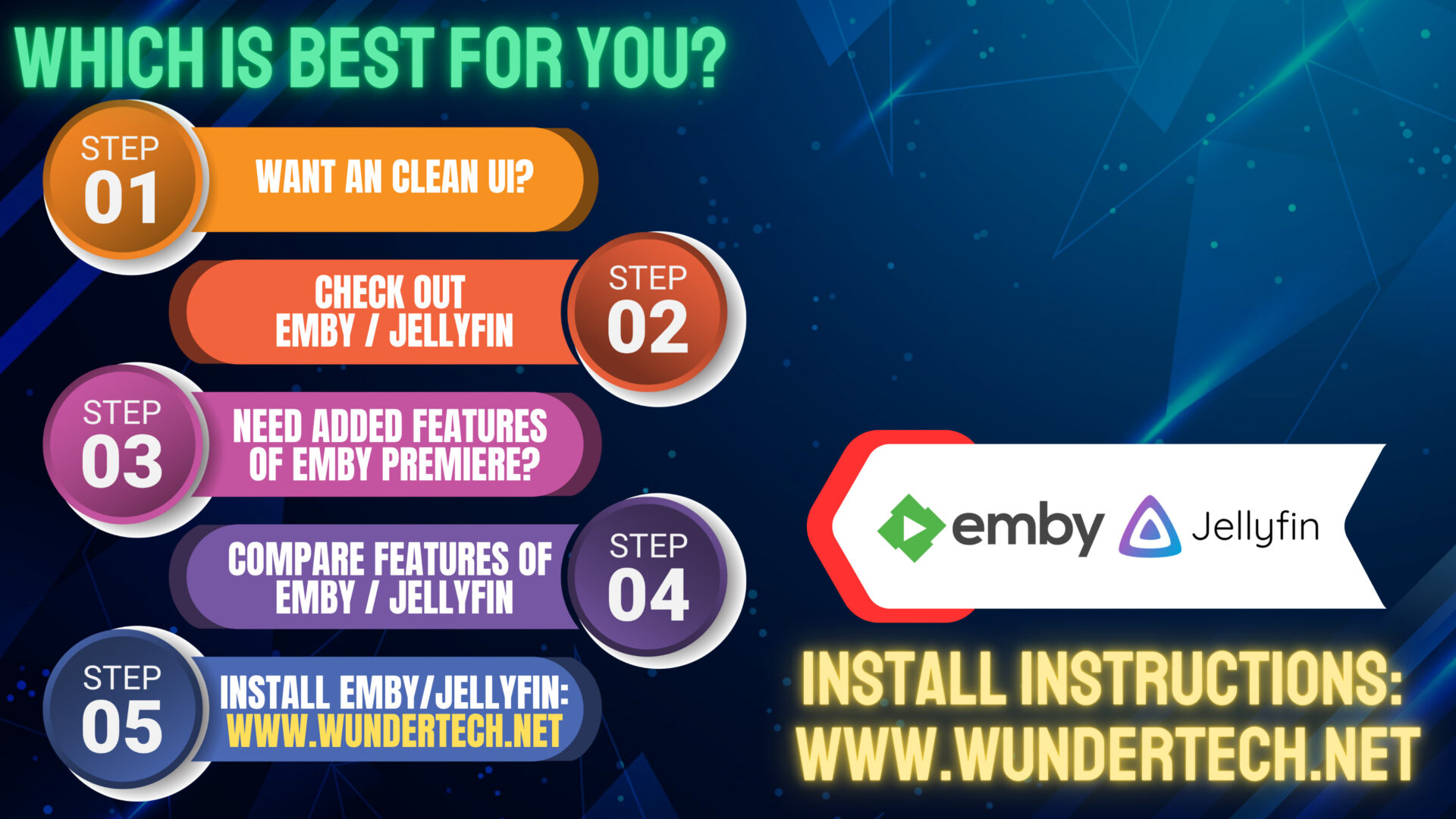 3. If you want to skip all the comparisons, want a great overall product, the best support available, the most trusted name in the game, and don't want users to run into any issues (if you're sharing your library), Plex is king.
Time to Switch from Plex?
Over the years, Plex has built a strong reputation as one of the best media servers around and for most people, it's probably the first option you heard of or used. Its ability to organize and stream media files across a large range of devices has made it a favorite (for good reason).
However, there are many recent changes and reasons why you might want to switch from Plex to Emby or Jellyfin. I went through who I think should use each media server above, but there are a few things to be aware of if you're ready to switch from Plex to Emby or Jellyfin:
Plex is going to be the best product you can use if you care about the product just working due to the active development team and community support.
Emby is going to be the second-best product for many people, especially if you care about an active dev team. Compare Jellyfin and Emby entirely if you want to see the key differences before deciding which to use.
Plex will most likely receive new features quicker than Emby or Jellyfin due to the development team and the overall popularity of the product.
Final Thoughts & Conclusion
The truth is that there isn't necessarily a winner when comparing Plex, Emby, and Jellyfin. All options are great in their own right, and you really can't go wrong with any of them. If I had a suggestion, it would be to try out all three if you truly want to compare them.
Setting them up in all different types of environments is generally straightforward and you'll be able to compare them in detail based on the requirements you have. It's also the easiest way to check and see if the additional features that Jellyfin has for free (where you need the Plex Pass or Emby Premiere) are even features that you'll use, as that can impact your decision.
Thanks for checking out the article! We'd love to hear your feedback, so if you have any thoughts, please leave a comment!