In this article, we are going to look at the best Blue Iris Doorbell Camera.
In most articles, I provide various options as there isn't a best for really anything – it generally depends on your requirements. In this case, however, this might be the best Blue Iris doorbell camera that you can buy. Since I purchased this device (and yes, I purchased it – this was not sent to me), it has been recording 24/7 in incredible quality and when connected to Home Assistant, provides immediate notifications to my phone about motion events confirmed by AI.
Some links below are Amazon affiliate links which means that I earn a percentage of each sale at no cost to you. Thank you for your support.
Best Blue Iris Doorbell Camera
I am going to cut straight to the chase and explain why I think the Reolink Video Doorbell Camera is the best doorbell camera you can buy for Blue Iris. Both options below are the same (the only difference is WiFi or PoE) and provide 2K+ clarity (5MP).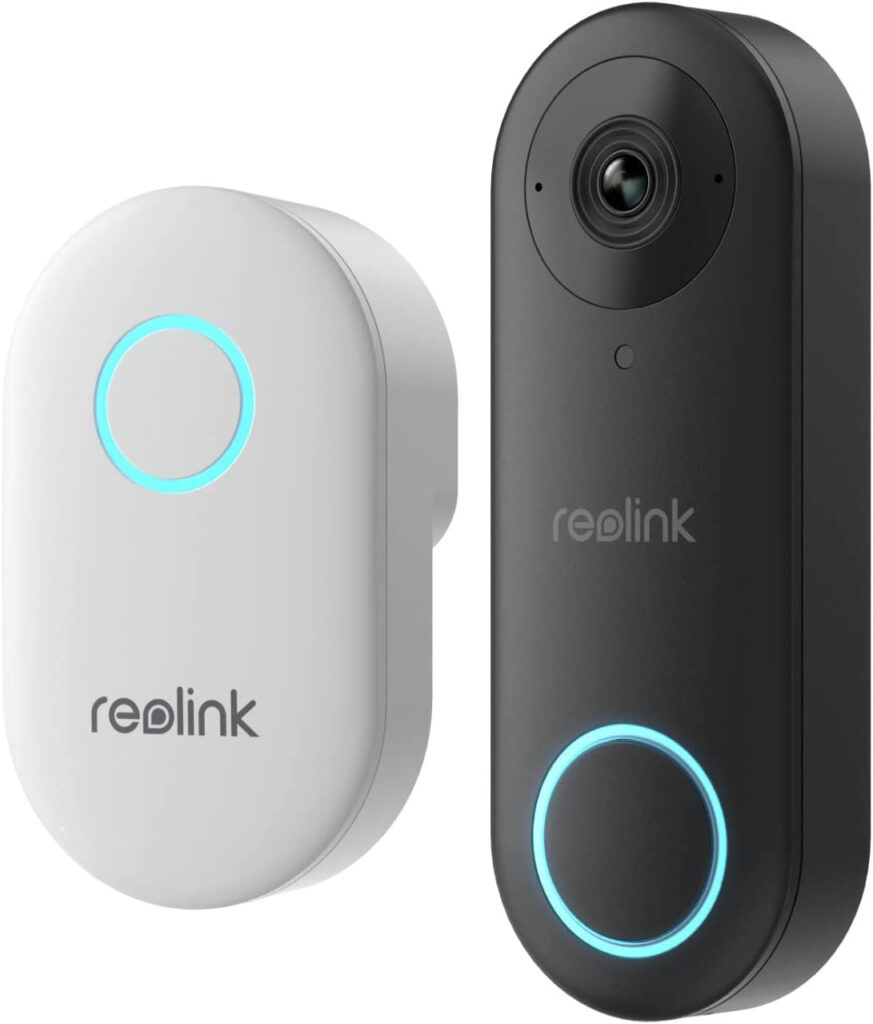 Reolink Video Doorbell
The Reolink Video Doorbell comes in two different options – WiFi and POE.
5MP Super HD Day & Night Quality
2.4/5GHz WiFi or Power-over-Ethernet (PoE)
180° Wide Viewing Angle
Depending on the wiring that's currently running to your doorbell, one option will probably be better than the other.
Links to Purchase the Reolink Video Doorbell:
Reolink Video Doorbell on Amazon (WiFi) | Reolink Video Doorbell on Amazon (PoE)
Connecting the Reolink Video Doorbell to Blue Iris
The most important part of using any doorbell camera (when trying to use it with Blue Iris) is ensuring that the camera connects successfully and the connection is stable. There are plenty of doorbell cameras you can purchase but a lot of them won't provide a direct connection with Blue Iris. The Reolink Video Doorbell Camera provides an RTSP stream that can be discovered with ONVIF.
NOTE: You must enable RTSP and ONVIF before attempting to connect the camera to Blue Iris.
Navigate to the IP address of the camera
Select Network
Expand Advanced
Select Set Up under Port Settings
Enable RTSP and ONVIF, then Save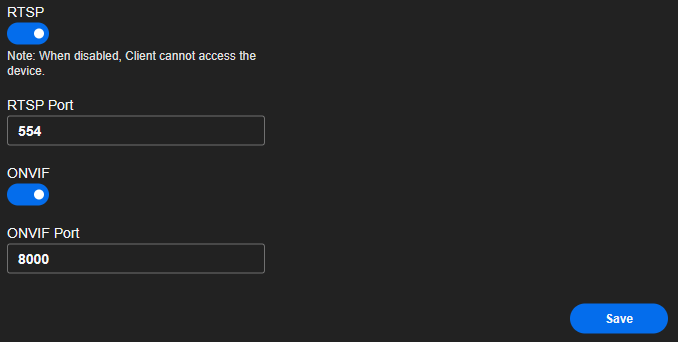 After RTSP and ONVIF are enabled, you can connect the camera to Blue Iris. I did run into issues with the connection initially. Overall, the RTSP stream connected fine but the connection would periodically drop. However, using the settings below, the camera has recorded 24/7 for a few weeks straight (since I made the change) without a single drop.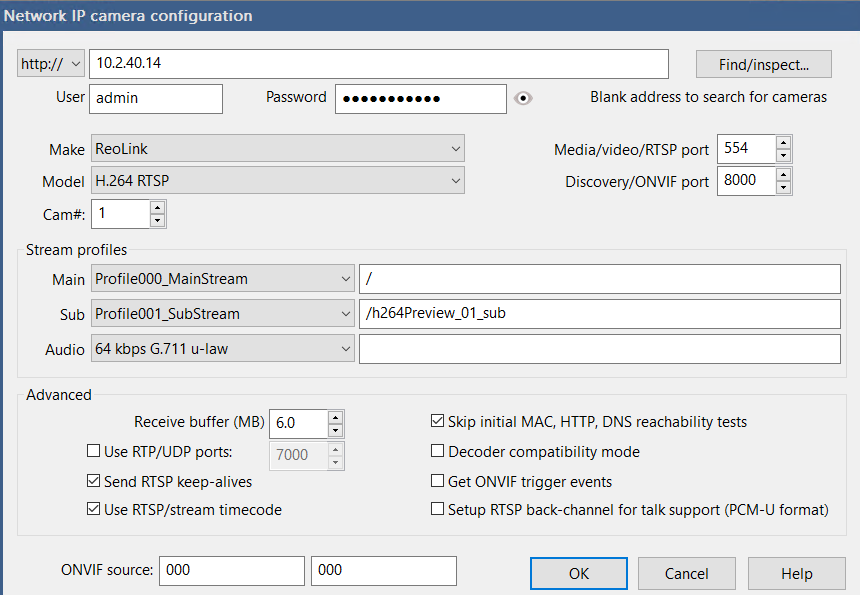 The camera also has excellent video quality, both day and night, which allows the doorbell camera to be used for identification purposes in an exceptional manner.
Main Stream/Sub Stream
By far, one of my favorite features of the Reolink Video Doorbell is that it supports main and substreams. Anyone who uses Blue Iris knows that this will increase the performance of the system (reduce CPU usage, save on storage space with 24/7 recording, etc). While the substream can be used for 24/7 video recording, Blue Iris will record the mainstream for motion events (which can also be tied to AI).
You can access these settings by selecting the Stream setting on the webpage and ensuring that the Clear and Fluent settings are properly configured.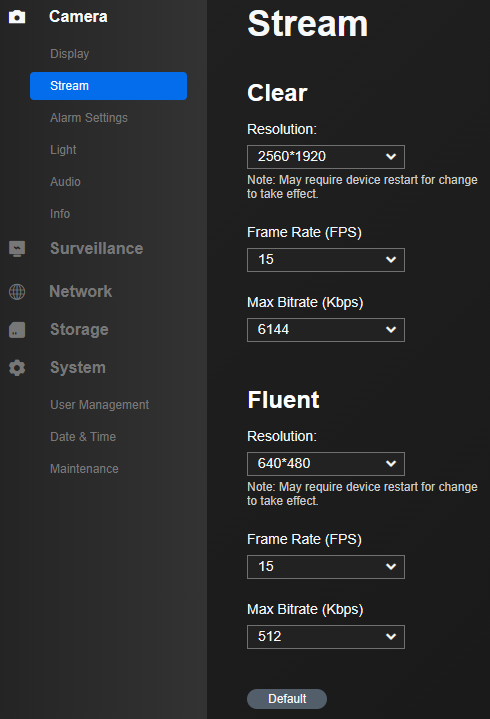 There are a bunch of other settings that can be configured as well, but the settings above will give you a baseline setup on the Reolink Video Doorbell.
Conclusion & Final Thoughts
This article looked at the best Blue Iris Doorbell camera. Overall, The Reolink Video Doorbell is the best doorbell camera you can purchase for Blue Iris. This doorbell has been running for me as a full-blown, 24/7 security camera with AI detection, triggered alerts, and instant notifications. What started off as a doorbell with a camera attached to it, morphed into an identification powerhouse that had its true potential unleashed with Blue Iris. If you haven't set up AI on Blue Iris yet, I'd highly suggest you do as pairing both will give you tons of different options.
Thanks for checking out the article on the best Blue Iris doorbell camera. If you have any questions on the best Blue Iris doorbell camera, please leave them in the comments!