Over the past few months, I've slowly gotten to be more and more interested in mini PCs. I've realized recently that the majority of services I use on a regular basis are Docker containers or basic web services that really don't require particularly powerful devices, and I didn't realize how well they can actually run Windows 11.
From a pure hardware perspective, using a Mini PC is power efficient and generally enough in terms of computing resources. We'll look at some of the best Black Friday Mini PC deals below.
The links below are Amazon affiliate links which means that I earn a percentage of each sale at no cost to you. Thank you for your support.
Are Mini PCs Worth the Risk?
Simply put, most Mini PC manufacturers are based overseas, and the components they use are drastically different than bigger-named brands in the US. This is not necessarily a bad thing, but it can be. A few notes that I've found from testing these devices:
The BIOS is going to be different than you're used to. This means that they can be more confusing to navigate, offer more settings, or in some cases, lack specific features that you're looking for.
The drivers may not be as compatible with specific software as you're used to. I haven't necessarily run into driver issues, but I also can't say I've ever heard of some of them.
The return policy and customer support will most likely be lacking.
If the risks above concern you, I would recommend purchasing a device from a bigger, more well-known brand. However, the costs are going to be significantly higher. For this reason, all devices below are going to be from Amazon (as their return policy is generally great), so test the product out and if you have any issues, contact them for a replacement.
Best Black Friday Mini PC Deals of 2023
This list will be updated as the week progresses to highlight the best Black Friday Mini PC deals you can get! Sales are live!
There are a few different devices listed below that can be used for various different services depending on what exactly you're trying to do.
NOTE: There are a ton of different Mini PCs you can buy, but the three options below are going to provide great overall performance for the price and I think will fit most people from a budget and functionality perspective. Rather than listing out 10+ items on sale, I think limiting it to three makes the most sense.
Best Budget Mini PC: GMKtec NucBox G3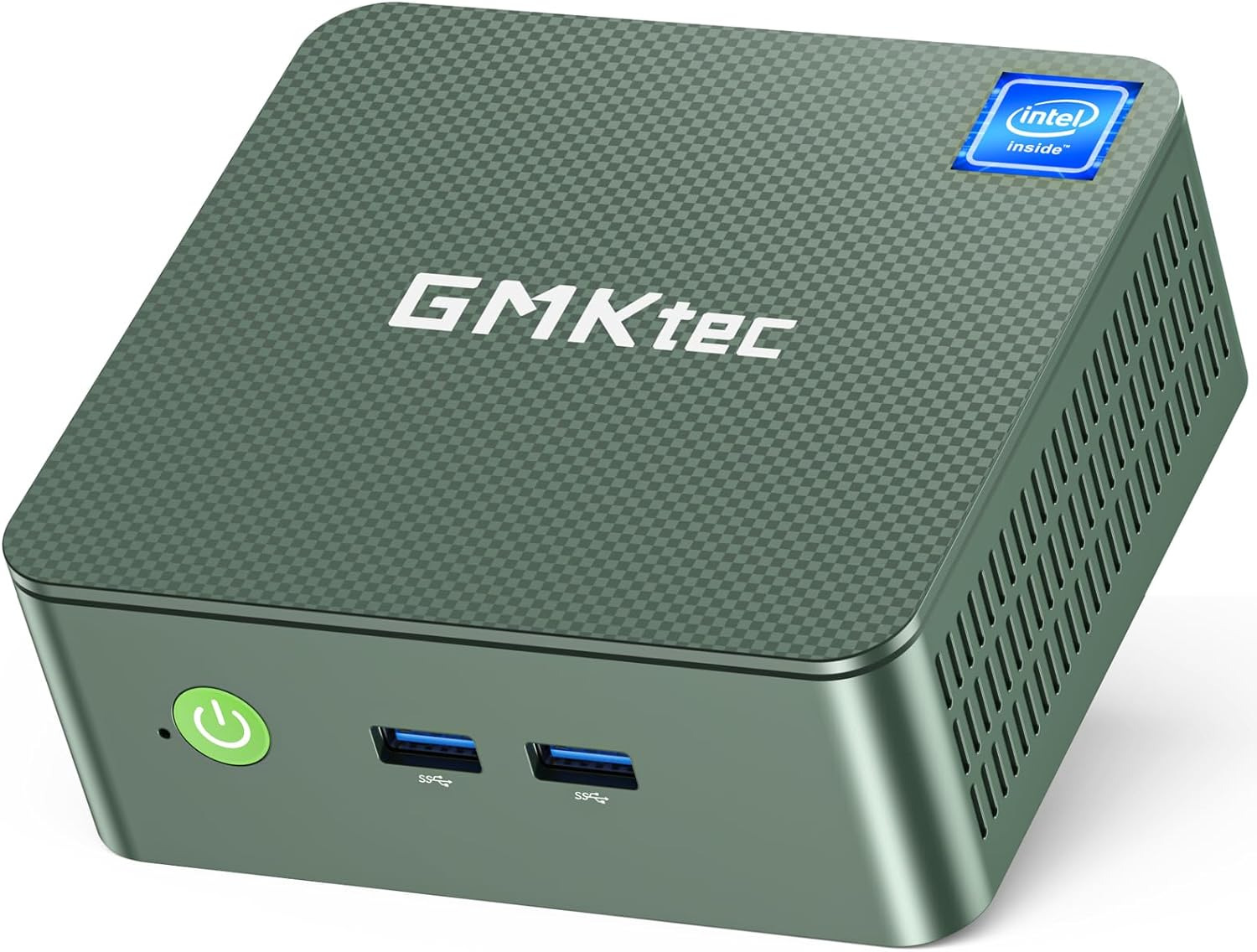 I love this device because the N100 Processor is actually extremely flexible, especially at this Black Friday price. This device makes for a great home server at a small form factor thanks to the N100 Processor, the 8GB of DDR4 memory (which can be upgraded to 32GB if you want), and the 2.5GbE NIC. In my opinion, a great, low-powered device capable of running Proxmox as a Home Server.
Keep in mind that this device comes standard with Windows 11 Pro and in my experience, it is functional, though it's not going to be as fast as some other options in this space due to the N100 Processor. If you want a faster device, check out some of the options below.
On Sale for $139.99 on Amazon for Black Friday!
Click here to purchase the GMKtec NucBox G3 on Amazon
Best Mid-Range Mini PC: Beelink SER5 Max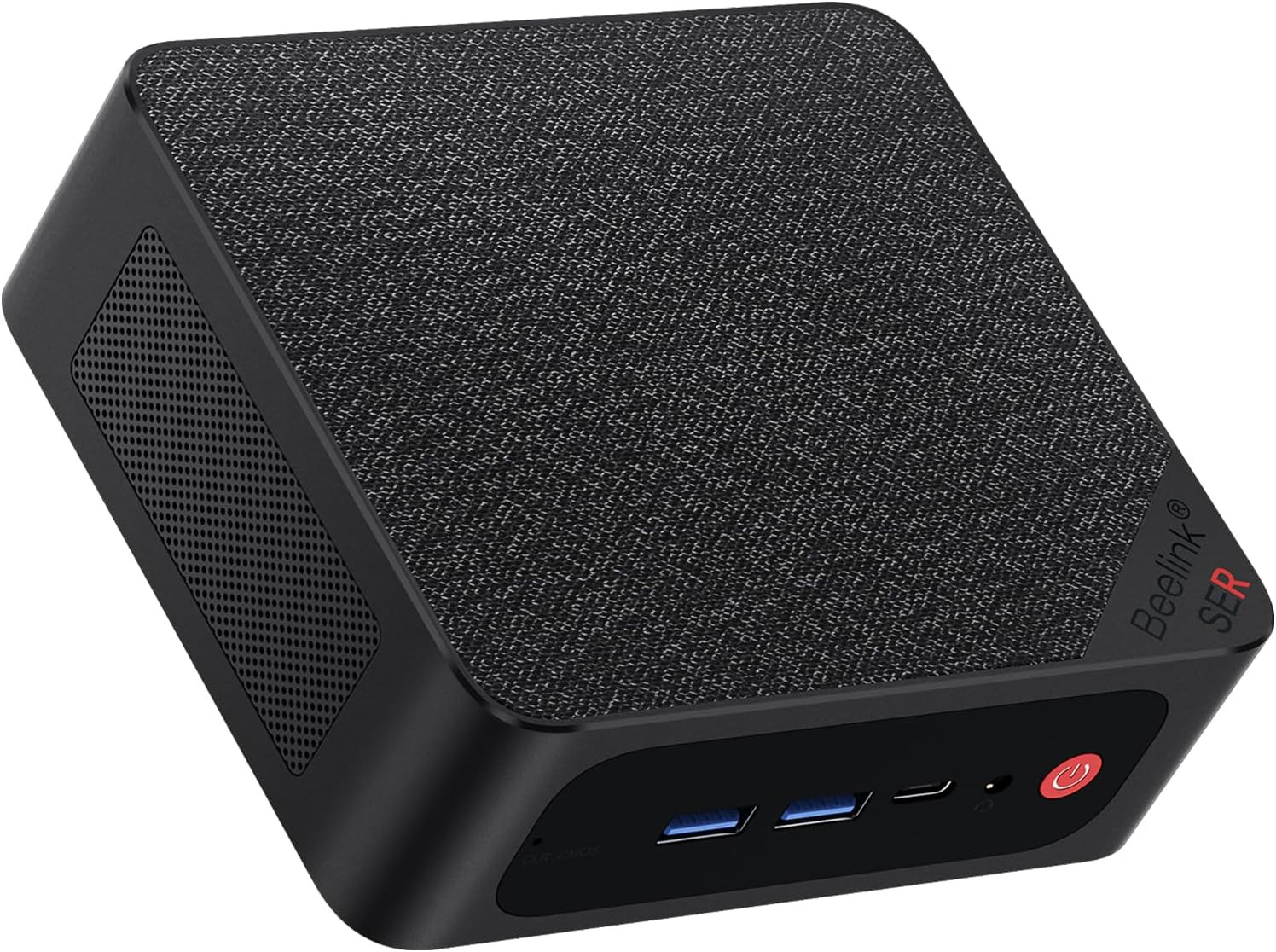 Almost all Beelink devices are popular (for good reason), and this device is no exception. It's going to provide better overall performance than the NucBox G3 above, but worse overall performance than the NucBox K3 Pro below.
With that said, it meets both devices in the middle from a price perspective and has the most overall memory out of all of the options (32GB). However, it has a slower and older Processor than the NucBox K3 Pro (Ryzen 7 5800H vs. Core i7 12650H) below but supports up to 64GB of memory (which is kind of crazy – in a good way). Great mid-range option for a great price on Black Friday.
On Sale for $322 on Amazon for Black Friday!
Click here to purchase the Beelink SER5 Max on Amazon
Best High-End Mini PC: GMKtec NucBox K3 Pro
This is a device that I regularly use for video editing. It comes with a 10-core / 16-thread CPU (i7 12650H) and 24GB of memory. You can literally take the device and start using it right out of the box with Windows 11 Pro and have a great overall experience.
The downside of this device is the memory is soldered on, so you can't actually upgrade it (though you probably won't have to with 24GB), but you can upgrade the NVMe SSD if you'd like. The one thing to mention is that it comes from the factory in "balanced" mode, but you must change it to "gaming" if you want the full performance (this can be changed in the BIOS).
On Sale for $412.99 on Amazon for Black Friday (after the $50 coupon)!
Click here to purchase the GMKtec NucBox K3 Pro on Amazon
Conclusion & Final Thoughts
There are a ton of different Mini PCs that you can purchase for Black Friday, but quite frankly, you're going to get lost in the options. Rather than listing out a ton of different options, I think the devices above make the most sense from a price-to-performance perspective. It's a good idea to determine the type of performance you'll need upfront, and go from there.
If you're looking to run Windows 11 on it, I'd really recommend going with the K3 Pro – simply because it's the newest device at a reasonable price point with by far the best Processor. Thanks for checking out the article on the best Black Friday Mini PC deals!